When well-meaning, law-abiding, innocent Guyanese in Georgetown apply for Visitor Visas to the USA, American Immigration law and policy first view them as "intended immigrants". It is presumed that these genuine, would-be-tourists would want to violate their visa's visitor-status to actually stay on in the one-time "Land of Opportunity".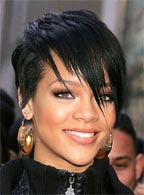 The Consular Officers, in these cases have to judge then decide whether the visa applicant has enough "Ties to Guyana" that would oblige him or her to want to return to their home-land. Yeah, the deciding factor, real or perceived, are those "Ties to Guyana".
The above is really my circuitous, perhaps facetious, manner of introducing — as if I needed to — two powerful international singing divas, living in the United States – but who both have indirect and direct Ties to Guyana! Yes, poor little, under-developed Guyana! That's because human relations transcend geographic boundaries and natural and spiritual ties are forged — and sometimes sustained.
MARY J. BLIGE — and Celestina
Once a successful recording star, then the victim of that American urban scourge of poverty, drugs, assaults and abuse, and ultimately now a sensational leading diva of song, we only have space for a glimpse of Mary J. Blige's status as an international Super Singer from the usual reliable sources.

Mary Jane Blige; (born January 11, 1971), more commonly known as Mary J. Blige, is an American recording artist, record producer and actress. She has sold more than forty eight million albums worldwide. She has received many Grammy Award nominations for her work, winning ten, and has been awarded the World Music Legends Award for combining hip hop and soul together. Blige's vocal range registers from alto to mezzo-soprano, but mostly performs in the mezzo-soprano range. Blige cites Anita Baker, Aretha Franklin and Chaka Khan as three of the most influential vocalists in her life.
Blige performed "Lean On Me" at the Presidential Inauguration Committee's, "We Are One: The Obama Inaugural Celebration at the Lincoln Memorial". Blige performed "Just Fine" with a new intro at the Neighborhood Inaugural Ball after Barack Obama was sworn in as the first black president on January 20, 2009.
Blige was honoured at the 2009 BET Honors Ceremony and was paid tributes -and honours by Anita Baker and Monica.
Blige has had major endorsements with several companies including Reebok, Air Jordan, Pepsi, Coca-Cola, Gap, Target, American Express, AT&T, M-A-C, Apple Inc. and Chevrolet. Blige was a Citibank spokesperson with Nickelback for their 2008 holiday promotion.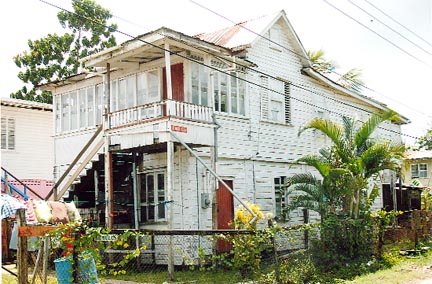 A PERSONAL GLIMPSE…
Blige had a very public and tumultuous six-year relationship with Jodeci frontman Cedric "K-Ci" Hailey, which ended in 1997. Following the run of their union, despite having been linked with singer Case, rappers Ghostface Killah and Nas and producer/singer Malik Pendleton, she has kept many of her relationships private.
In 2000, Blige began a relationship with record industry executive Martin Kendu Isaacs (known simply as "Kendu"), who is now her manager. Blige has credited Isaacs for helping her overcome her addictions to drugs and alcohol. The two were married on December 7, 2003 in a small private ceremony at Blige's home attended by 50 guests (none of whom were media).
On March 27, 2008 it was reported that Mary J. Blige, along with her husband bought a $12.3 million dollar house, with a movie theatre and a basketball court.
In 2008, Mary J. Blige was among the celebrities listed as People magazine's 100 Most Beautiful People.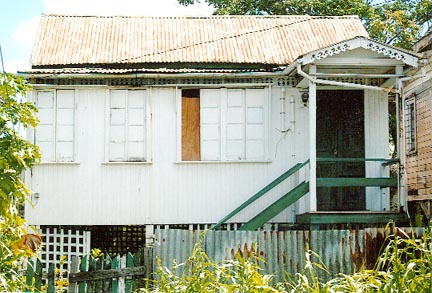 The Guyana Cradle…
In Georgetown, the capital city of Guyana — the only English speaking Republic on the continent of South America, there is a short street with the ominous name of "Cemetery Road". In a little wooden cottage on that road once lived Celestina Isaacs. Celestina died about four years ago at the more-than-ripe "old age" of 100 years.
An ardent musician of vintage stock, she had played the piano for the Guyana media and others gathered to celebrate that century. Among those in the little cottage that day was eldest son Cecil Isaacs, a Guyana-born California-based Jazz enthusiast now in his mid-seventies. And Cecil is the father of Martin `Kendu' Isaacs – the husband of Mary J. See the connection? Late century-old Celestina — her son Cecil, — his son Kendu — Kendu's wife Mary!
MARY – ON KENDU
Four years ago, as Mary J. really opened up to an Essence magazine writer, she told her of her tortured childhood and later growing-up — which included sexual molestation at age five; how singer/friend Aaliyah's death touched her profoundly; bad adult advice about drinking and sleeping around and, eventually, finding God.
The brief excerpts below however indicate the treasured role Kendu Isaacs played in her rescue and resurgence:
"Now that I am saved, I'm a brand-new person. I've been married to Kendu for almost two years. Before I was with him I didn't like men at all. I despised them for how badly they had treated my mother and for what they do to women all over the world. But even though I hated them, deep down I know I was part of the problem. So I prayed for God to show me my faults, show me when I'm prideful, jealous, hateful. Now I understand it's my responsibility to deal with my issues and not blame someone else because I'm in denial or too full of pride to say I'm wrong. When my husband first told me that, I flipped a table over. I was so heated. But it dawned on me that I had always been "You, you, you, you!" Okay, we know about you, but what am I going to do about me?'
"When I accepted that I had changed, some of the people I'd been so close to stopped coming around. Or if they did, they would judge me or look at me as if I'm a weirdo.   I cried over that.   But God had new friends for me.   I have my husband and my in-laws. They understand this path I'm on. And I have two new friends whom I believe in my heart were sent by God. They're both married like me and one is also a Christian. I laugh with them and I've grown with them. They get me.
"You know how you see a butterfly, and you don't know where it's going, it's just free? I'm working towards that. I've got a husband who loves me; I have two amazing children Kendu's son and daughter, ages 6 and 8, from his previous marriage who love me, and God is working on me, getting me ready to have a child of my own. And my career is just wonderful. For the first time I'm sending out positive energy into the universe."
It might be quite indirect. Oblique indeed. But seeds sown in Guyana and replanted in California, allowed Mary J. Blige to become a grand Diva of Sweet Soulful Testimonies.
AGRICOLA, MONICA – AND RIHANNA
Gem will just summarise Rihanna's even more direct "ties to Guyana".
Websites will reveal that Robyn Rihanna was born in Saint Michael, Barbados to Ronald Fenty, a warehouse supervisor, and Monica Fenty, an accountant. Her mother, a native of Guyana, is Afro-Guyanese and her father is Barbadian and Irish. She is the oldest of three siblings; with two younger brothers, Rorrey and Rajad Fenty. She began singing at around the age of seven. Her childhood was deeply affected by her father's addiction to crack cocaine and her parents' rocky marriage which ended when she was fourteen years old.
Rihanna attended Charles F. Broome Memorial School, a primary school in Barbados, and then the Combermere School, where she formed a musical trio with two of her classmates at the age of fifteen. In 2004 she won the Miss Combermere Beauty Pageant. She was an army cadet in a sub-military programme that trained with the military of Barbados and Shontelle was her drill sergeant
Rihanna has sold over 12 million albums, worldwide in her four-year career span and has received several accolades, including the 2007World Music Awards for World's Best-Selling Pop Female Artist and Female Entertainer of the Year, as well as the 2008 American Music Awards for Favorite Soul/R&B Female Artist and Favorite Pop/Rock Female Artist. Rihanna has attained five Hot 100 number one singles, becoming the first of two female artists with the most number ones attained within the 2000s. She also serves as one of Barbados' honorary cultural ambassadors
*****
Guyana's capital Georgetown has a village-like, southern-most suburb named Agricola, (the name from the Greek, has to do with "agriculture").
At the Brutus and Romulus streets junction still stands the house in which Monica Braithwaite, Rihanna's mother, grew up and lived for many years with her own mom, Sister Braithwaite. The family them migrated to Barbados. And that family included Rihanna's uncle, Daddy I-Roy a song-writer/singer of Reggae and Soca who wrote for Barbados popular Square One.
There were/are just a few Fentys actually left in Guyana whose fore-parents arrived in Georgetown from Barbados during the forties.   Like Rihanna's father, the "originals" had roots in Ireland and Scotland, but no relationship is being claimed.
Pop-song loving Guyanese appreciate, no doubt, the very real linkages with Mary and Rihanna, two sensational ladies. But guess what? They are not the only super-star singers with "ties to little Guyana". Even initial research would indicate Britain's Leona Lewis, Canada's Deborah Cox and Loris Holland and Terry Bradford. The list is long and impressive. But that's for another story.
Around the Web