Standing in the dock of the courtroom at the Georgetown Magis-trate's Court Kurt Corbin, 30, of N 27 George Avenue, Lamaha Springs, and Gladwin Samuels, 26, of 89 Oronoque Street, Bourda, who were charged with the unlawful killing of Niles were told by the magistrate that sufficient evidence had been presented by the prosecution to support her ruling.
She then told the men that they were not obliged to say anything but if they wished to do so whatever they said would be recorded, signed and used as evidence for their trial.
Both men then stated  that they were innocent of the offence and proceeded to sign this statement.
The magistrate then asked them if they wanted to call any witnesses in the matter and they both replied, "I will reserve them for the High Court."
She then told the men that the matter will be transferred for trial at the High Court for the next sitting which would be in April.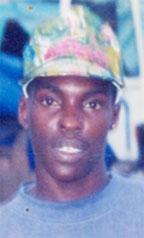 Both men remain on $500,000 bail each.
Thirty-four-year-old Niles of Guyhoc Park succumbed to injuries he sustained after reportedly receiving a sound beating when he was found with a quantity of ammunition at the Camp Street prison.
He was reported to have had seven .22 rounds of ammunition in his possession after returning to the prison from a day of labour at Camp Ayanganna.
He was hospitalized for nine days before he died. He was serving a three-year sentence for narcotics possession and would have been released sometime during that month when he died.
A statement from the police had said that the man was admitted to the GPHC following reports that he had been beaten after he was found with the ammunition. According to a post-mortem report Niles died as a result of a blood clot in the lungs due to burns about the back and a fractured left arm.