-study cites poor salaries, conditions
Money is a major pull factor for nurses to migrate but a poor working environment also plays a significant role in the country's nurses leaving, a recent study on nursing migration in Guyana found and a plan is to be devised to staunch this flow.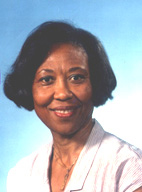 While the developed world has been "poaching" and "scavenging" nurses from countries like Guyana, locally more needs to be done on improving the workplace conditions such as staffing levels, safety, physical facilities, supplies and equipment, the study asserted.
Migration of nurses and other professionals has been a longstanding problem that not only Guyana but many developing countries are forced to grapple with. In Guyana, Health Minister Dr Leslie Ramsammy said yesterday that about $600M is spent on nurses' education annually and about half of that is lost in migration for the same period.
"The challenge is not to eliminate migration, the challenge is to ensure that migration doesn't  have such an impact that it interferes with the quality of education we provide, that it negates the investment we make in the sector…" the minister said.
The minister posited that there is need for continuing education for nurses and it would be done by 2011, disclosing that there would be a new Nurses Practitioners Act by next year and it would include continuing education which is critical as there are ongoing changes in the delivery of health care.
The study, which was conducted by Jamaican Human Resource Development (HRD) consultant Una Reid, was brought in by PAHO and is the second such study to be done in the Caribbean.  The findings were presented at a workshop yesterday to nurses and other health practitioners at Cara Lodge.
The first study in Jamaica was done over a one-month period.
At the end of this workshop participants would be expected to look at the strategies coming out of the survey and to come up with an "action plan" to help minimize migration.
Some 200 nurses, out of an estimated population of 490, were involved in the survey and it included nurses from all regions, except Region One as no one could be contacted in that region.
The top reasons given for migration by the nurses included work environment, professional recognition, conditions of work which relate to the workload and the degree of stress nurses work under, equipment and supplies they have to use and orientation and in-service education.
Minister Ramsammy acknowledged that reasons such as poor working conditions have also pushed nurses to leave.
"For many, many years we have struggled with the work environment, no one can doubt that the physical environment in which people work was not an inducement to [leave], we are changing that right now because the physical environment is being made better and by and large we have resolved that issue. There are still some that are ongoing… but that has been part of the problem," the minister told reporters after the opening of the workshop.
According to Reid's findings nurses also grapple with lack of opportunity for further study and personal development and they also leave for developed countries because of better pension schemes and other benefits and the job promotion process.  Nurses have said they are motivated to leave for professional development, better quality of life and  better working conditions.
Retention strategies
Reid suggested a number of strategies that could be undertaken to retain nurses and first and foremost she called for improved workplace  conditions such as staffing levels, safety, physical facilities, supplies and equipment. She suggested the establishment of staffing patterns and blueprints for the health care facilities in line with identified needs and organizational philosophy.
According to Reid, the health sector should also provide structures, systems and protocols to facilitate maintenance of standards of care and create centres of excellence in the hospitals, health centres, and schools of nursing supported by evidence-based practices.
The appointment process must also be improved by reducing the 'wait period' along with salaries commensurate with the level of nursing education and experience, outstanding performance, workplace location and level of patient acuity.
Individual merit and excellence of nurses should also be recognized in an effort to stem the flow of migration, coupled with the creation of work environments that foster professional accountability, allowing nurses autonomy in decision-making with respect to the nursing profession.
Career structures, which enable career mobility based on advanced education and experience and tangible acknowledgment of advanced education, should also be developed.
She suggested too that there should be the establishment and management of a national, dynamic human resources information system that captures the total nursing workforce in Guyana. There should also be a national tracking system where each nurse who graduates receives an identification number, which is kept during their career and provides a career and job movement record.
'Serious problem'
"It is a serious problem, we lose between 25 to 35 percent of our experienced nurses on an annual basis. So even though we have people who are emerging into the category of trained nurses we are losing equally or sometimes more," Dr Ramsammy said as he addressed the impact of nurses' migration.
"I think all of us would be fooling ourselves if we believe that when you lose experienced health care workers you are not going to have an impact," the minister said. He  added, however,  that because the country has had experience with staff shortages it responds quite well but there would always be challenges.
He said the country has had to be innovative to reduce the impact on the quality of health care offered and this has put a strain on the sector as more emphasis has been placed in the supervisory area to minimize mistakes and this can never be an alternative as experienced persons are needed to work independently.
"It will be unsustainable unless we change the situation, we need to ensure we have enough experienced people that are physically on site and not have to provide minute by minute monitoring…" the minister said when asked if the problem has become unsustainable.
"I have chosen not to focus a lot on salaries, just to say salary is not the only reason why people leave but it is an important reason, but we would not be able to solve the problem through salaries because if we double salaries today it is still not going to be competitive with what you get in the developed world. So it has to be a more comprehensive approach," the minister said.
The minister also said that upward mobility in the profession for many years had been another push factor because if a nurse was not trained as a midwife then she  would not have been promoted.
He gave the example of eight nurses who were being trained as                             psychiatric nurses in 1998 but afterwards they were forced to abandon the training to be trained as midwives and today only one remains in Guyana as the others migrated and are working in the area of psychiatric nursing.
It  was only in 2003 the law was changed to facilitate a nurse who was not a midwife to be promoted.
"We need also to provide opportunities for nurses to become specialists outside of the midwifery area so that we can keep them working in the area in which they have been trained," the minister said.
Meanwhile, housing for nurses needed to be addressed and according to the minister when people own their own homes then they have one more reason to remain and further the nurses need to be respected in the health system.
'Poaching'
Meanwhile WHO/PAHO local representative Dr Kathleen Israel yesterday noted that the issue of nurse migration has been one that has been challenging the Caribbean for some time. And while migration is not new, the WHO/PAHO representative said that what is unusual in recent times is the fact that there has been a deliberate "poaching" by the developed world on the nursing complement in developing countries, especially those that are English-speaking.
She said countries are left with the challenge of determining what  strategies to use in an attempt to keep nurses and other professionals.
Dr Israel said yesterday's workshop was intended to look at some of the proposed strategies coming out  of the study but also for the participants to come up with "action points to achieve what is to be achieved" if not, she said the strategies would become a document that is shelved like so many others.
She said the health ministry and government would have to undertake some of the actions but some could be undertaken by nurses and health workers at minimum cost.
"Remember no one cares more  about the profession of nurses and the conditions under which you work than you…," Dr Israel told the participants.
And according to Dr Israel there are "certain false arguments" that are proffered when dealing with the migration of  nurses, one of which is that the developing world cannot compete with the developed would so they should not attempt to come up with retention strategies.
She said this is not so and strategies could be put in place to retain nurses as some may be patriotic or have family ties among other reasons to remain.
Another argument is one offered by some countries that if "we water down the education of nurses" then they would not be empowered to leave.
"I say that is a false argument because it is also a counterproductive argument because if we do that then we are also reducing the quality of the competencies of nurses and therefore reducing the ability of nurses to give quality care…"
Around the Web