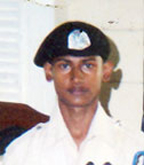 Pain, loss, struggle and questions are what remain with those families whose lives were irreversibly altered when a heavily armed gang invaded Bartica two years ago.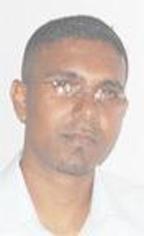 Will we ever get justice? Will we ever get help? These are the questions foremost on the minds of those who either lost someone or were injured during the Bartica massacre which left 12 dead.
Some time around 9.40 pm on February 17, 2008, some 20 gunmen attacked the community. Three policemen were among those left dead and several others were injured. Those who lost their lives were Bartica residents Edwin Gilkes, Dexter Adrian and Irving Ferreira; policemen stationed at the Bartica Police Station, Lance Corporal Zaheer Zakir, Constables Shane Fredericks and Ron Osborne. Deonarine Singh of Wakenaam; Ronald Gomes of Kuru Kururu; Ashraf Khan of Middlesex, Essequibo; Abdool Yasseen; Errol Thomas of Tuschen, East Bank Essequibo; and Baldeo Singh of Montrose, East Coast Demerara, were shot execution style at the Bartica Ferry Stelling.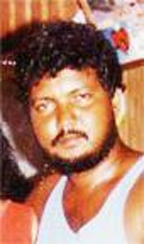 Relatives of police officers Zakir and Osborne were among those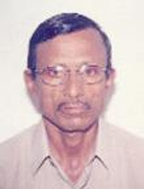 who called for more to be done. Police, they said, need to make a greater effort in these investigations.
Zabeer Zakir said that for the longest while he has not approached the police about their investigations. Zabeer said his son's death is something that the family will never recover from. He is not confident that they will ever get closure.
"No I don't believe that enough will ever be done for us to say yes we've had justice," Zabeer said.
Lance Corporal Zakir left his wife and daughter behind. Zabeer said his daughter-in-law has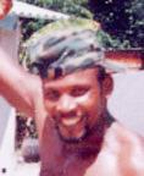 been maintaining their daughter. His granddaughter, he said, has been robbed of her father.
Joylyn Chase, Osborne's cousin, said that they still struggle with the pain. The man's birthday would have been celebrated a few days ago and it was a time when the whole family gathered.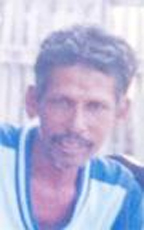 "We miss him even more this year," Chase said. "They say that time makes things better but this is something that will never get any better."
Last Christmas, Chase told Stabroek News, the Guyana Police Force delivered her cousin's Christmas hamper but for a long time there has been no word about the investigations.
Months after the brutal killings police charged Bartician miner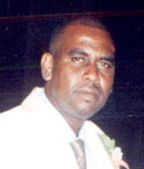 Roger Simon, 46, with the murders. He first appeared at the Georgetown Magistrates' Court on April 9, 2008. Clebert 'Chi-Chi' Reece of Lot 63 Barr Street, Albouystown was the next man to be charged. Reece was also a miner who worked in the Cuyuni area and appeared before the same court on May 28, 2008. On November 10, 2008 Dennis 'Anaconda' Williams, of Lot 35 Waterloo Street, was taken before the same court for the offence.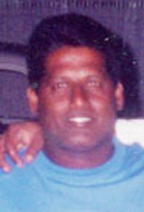 These matters were all transferred to the Bartica Magistrate's Court. Stabroek News was unable to ascertain their current status.
During their hour-long session in the mining community the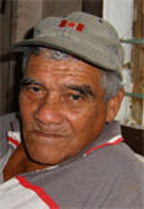 gang attacked the police station killing Zakir, Fredericks and Osborne. Constables Chester Benjamin and Mark Campbell were also injured. The gunmen then stole several guns, just over $65,000 and made off with the police's Land Rover keys.
From then on the attack was centred on Bartica's commercial centre on First Avenue. Gilkes, a guard at the Banks DIH outlet, was the next to go. Melrose Allicock, of Bartica Housing Scheme, was speaking to Gilkes. He and 15-year-old confectionary vendor Lisa Narine sustained gunshot wounds.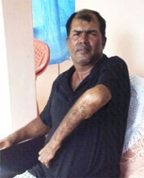 CBR Mining was targeted by the gang next and the guard, Ferreira, murdered. The men disabled a security camera and stole six shotguns, five pistols, a quantity of ammunition and two safes containing cash and gold. The items were the property of Chunilall Babulall.
More than a year later, on July 13, 2009, Sheldon Gorrick was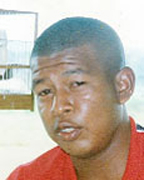 charged with receiving one of the guns stolen from Babulall's mining establishment that night. Gorrick, of 146 Titus Street, Agricola, East Bank Demerara allegedly received the stolen pistol between February and July 2008.
Rondell 'Fineman' Rawlins who police said led the gang which executed both the Bartica and January 26, 2008 Lusignan massacres was killed during a joint services operation.
However, relatives of the deceased are still not satisfied with what police have achieved in two years. It is especially terrible, some said, that more has not been done since police officers were murdered and injured during the attack.
Struggling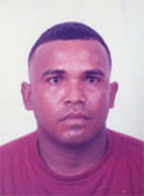 "Everyone only kept saying that is Fineman, is Fineman," Carl Gomes stated, "but it would have been better if someone had said yes we saw and we know it is him, we can identify him but no one has said that."
Carl lost his brother Ronald Gomes in the attack. Today Gomes' relatives will visit his tomb at the Kuru-Kuru cemetery. They have made it their annual tradition to clean his resting place on this day.
"After we go and clean his tomb then the family will gather at someone's house and we will watch a recording of his funeral," Carl said.
While watching his brother's funeral is painful Carl said it is how they remember him.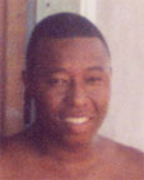 "We can't sit and stare at his picture so we watch the recording," he explained. "This is all these gunmen have left us of Ronald… this is all."
Like Zabeer Zakir and Chase he too believes that enough is not being done by police.
"So they've taken a few men to court and they've killed a few," Carl Gomes stated, "but I want to know where the rest are… but you know what? God saw and God knows and I will let him deal with those who murdered my brother."
The mother of Gomes' two children, according to Carl, is struggling to make ends meet. Currently, the woman cannot afford to send them to school. His children are six and four years of age.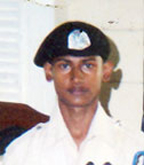 Gomes was also the main source of support for his mother Cybil Poliah and his younger siblings. Poliah told Stabroek News yesterday that life was hard during the first year after his death but things have gotten worse.
"His child mother is suffering with his children," Poliah said, "and I can't even help her because I need help myself."
Carl, Poliah said, has accompanied her to Office of the President where she was promised assistance. However, the government is yet to provide any help to them.
Edwin Gilkes' widow Debra also never got the promised assistance from Office of the President. Last year when Stabroek News spoke with Debra her salary could barely cover her house loan and she was forced to use her lunch hour to sell clothes.
Debra's situation is still the same and she struggles now more than ever to maintain herself and her two children. Last year end, Debra said, she had received some assistance for the children from Red Cross.
"My salary is $32,000 and my house loan is $31,000," she said, "and if I fail to pay my loan then my children and I will be homeless… you know how, I just trying my best."
Debra is now 46 and this November will make the third year since she has been repaying her 20-year loan. The woman said that President Bharrat Jagdeo had called her to a meeting at his office less than a month after her husband was murdered. She had requested help in repaying the loan. She also approached the bank but because of her age they have refused to reduce the amount she must pay every month.
It is her belief that those who suffered from the Bartica massacre have been neglected over the years.
"No one pays any attention on us," a frustrated Debra Gilkes said. "They don't look after us and they haven't honoured their promises. Even the public assistance, sometimes they hold it back… all the focus was on the families of the Lusignan victims."
Irving Ferreira's daughter Elizabeth Waddell repeated Gilkes' statement. Since her father's death she has moved in with her mother Norma Valentine. Waddell and her brother who resides abroad take care of Valentine. They have enough and are paying their bills, Waddell said, but there are other families who can't. Steps should've been taken a long time ago, she opined, to help those struggling families.
"All they [the government] did was bury the dead but that was it," Waddell noted. "We don't talk about what happened much because it's just too painful but there will be a service at the Bartica stelling and we're going to attend it."
Another woman has been struggling to support her family since the bones in her reputed husband's arms and one of his legs were shattered during the attack.
"Nobody has been trying to assist us," Erna Hohenkirk said. "The Lusignan people got all the help."
Haunted
Raymond White was the passenger in Dexter Adrian's car the night gunmen invaded Bartica. The gang riddled the taxi with bullets as they arrived at the mining establishment which they looted. White sustained several gunshot wounds and spent several months in hospital.
Now, two years later, Hohenkirk said her reputed husband must travel every month to Georgetown for medical attention. However, because the family has been facing financial difficulties White has been unable to make his visits to the hospital.
"Whenever he going to the hospital in the city he does stop by his family," she explained, "Is three months now he hasn't gone to the doctor because we don't have the money… the travelling is very expensive."
Last year White was awaiting several surgeries for his injuries. He has since been operated on but it has made no difference to his condition. His left arm is of no use to him, he can barely manage to lift a small bucket of water with the right one and he limps about in pain every day.
Hohenkirk believes that there is no hope of her reputed husband ever regaining use of his left arm.
White, she said, is always stressed out.
"He used to work all the time and maintain the home and everything so I guess that is why he is so stressed out. It bothering him 'cause he can't support us," Hohenkirk said. "I open a lil shop at home. I sell like snacks, stationery and so on. I find it hard. I leave home whole day. I have to be up here til night time. Some times I make enough to keep us going but most time I don't."
Meanwhile, Raymond said he spends his days on the road waiting for his friends who are miners. They would sometimes give him a bit of money. He saves this money to pay the loan he took to build his house.
"I still have to do a next surgery on my arm and they keep putting me off," White said. "I know a lot of friends from the interior and they would give me a lil thing when they come out because I can't work. These men have been more kind to me than anyone else."
White was once a sea captain. He used to spend months at sea and loved his job. A year ago he used to walk by the boat house at Bartica but no longer does so. He is haunted by memories of his life when he was like any other man, free to do what he wanted.
"When I does remember that thing [the shooting] I does study," White said. "I was a sea captain. I used to go by the boat house and watch and I stopped because it does make me remember my life before I get shoot and I miss my life so much."
Around the Web