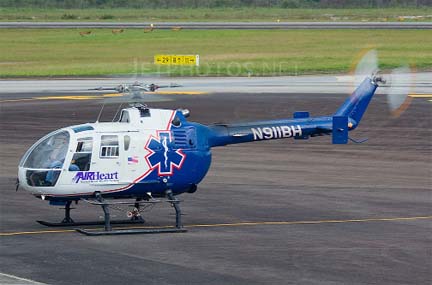 A Surinamese helicopter, which was reported missing by aviation officials last evening, was found intact with all persons accounted for.
Director General of the Guyana Civil Aviation Authority (GCAA) Zulficar Mohammed told Stabroek News this morning that the craft, bearing US registration N919BH, had deviated from its original route due to bad weather. This newspaper understands that the crew of the helicopter landed the craft at Quartz Stone, an area in the Cuyuni, after encountering bad weather. The crew subsequently contacted the GDF to relay its position around 11 o'clock last night.
The craft departed the Ogle aerodrome for Issano in the Region Seven area some time after 1 pm on Thursday to make a drop off. The craft then left the location for Timehri some time after 5 pm, after which contact with the crew was lost.
GCAA officials are expected to brief Transport Minister Robeson Benn on the issue today.
Around the Web