The trial of the Hafeez Khan, who is alleged to have stabbed his friend to death with a pair of scissors in February of 2004, is underway before Justice William Ramlal.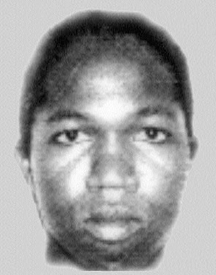 The trial, which began last Tuesday, opened with Khan pleading not guilty. Khan is alleged to have murdered Anthony Waldron, called 'Pumpkin,' at 35 New Road Vreed-en-Hoop, West Coast Demerara on February 22, 2004.
Khan is being represented by Khemraj Ramjattan while Pratima Kissoon is leading the prosecution team.
A voir dire (a trial within a trial) is currently underway.
Waldron, 22, of Leonora, was allegedly stabbed to the neck by Khan after an argument between the two. Khan was then reportedly found clinging to Waldron's body begging for forgiveness. The men were said to have been drinking and arguing on the day of the incident, and each reportedly threatened the other with a knife at one point.
The men were also said to be childhood friends but it was not clear what prompted the stabbing. Waldron died minutes after being stabbed to the neck near a coconut tree after running from the house.
Around the Web