– cops still seeking husband one month after
One month after Liloutie 'Pinky' Seeram, 31, of Glasgow, East Bank Berbice was fatally chopped her attacker is still on the run and her relatives are appealing for him to be captured and brought to justice.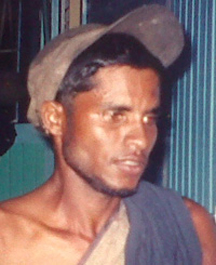 Seeram's husband, Rooplall 'Kelly' Boodhoo, 35, launched the attack on Seeram and her mother, Latta Inderdeo around 1.30 am on March 27, following an argument.
Her relatives said they are finding it hard to cope with the way she met her demise and do not want her death to go in vain. They pleaded with persons who have information on his whereabouts to come forward and contact the police in New Amsterdam.
They are even more concerned after receiving disturbing news that persons are hiding him and have provided him with a cell phone and other basic necessities.
On that fateful day, Seeram sustained wounds to the back of her head and hands while three fingers on her left hand were severed as she screamed desperately for her life to be spared. She was pronounced dead on arrival at the New Amsterdam Hospital.
Her mother who went to her rescue suffered chops to her right shoulder and left palm and was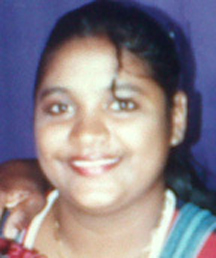 admitted a patient at the hospital for almost one week.
Police sources pointed out that there is enough evidence to charge the man but they are waiting on the file to return from the Director of Public Prosecutions before they can proceed.
The senior officers told Stabroek News that they are still on the hunt for the man and even if he is not caught soon they would still go ahead and charge him in his absence. A warrant would then be issued for his arrest.
"We would charge him as soon as we get the file so when he is captured we would not have to go through all of that again," police said.
They also told this newspaper that they have been checking at different locations after receiving reports about where he may be hiding. So far they have come up empty-handed but have vowed, "we will get him."
Inderdeo had told this newspaper after her release from hospital that she was "leaving everything in God's hands." Her condition is said to be improving but she is still experiencing a lot of pain.
A staunch Christian, she had told Stabroek News "If it wasn't for Jesus I would have been a dead woman." She is still haunted by the memories of the ordeal but believed that prayers would heal everything.
Inderdeo had been staying with her daughter and son-in-law and their children, Nerissa, 13 and Nicholas, 10 for about one year. At the time of the chopping the children were spending the night at the home of their grandfather, Ramnarine Seeram in nearby Edinburgh Village.
Around the Web