-denies causing woman's death
The driver of the vehicle involved in the Wednesday morning accident that claimed the life of Kishana DaSilva was yesterday granted $2M bail, after pleading not guilty to causing death by dangerous driving.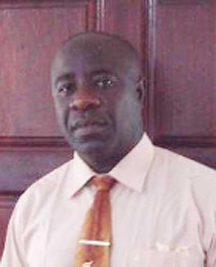 Keith King, 43, of Lamaha Gardens, appeared before Magistrate Judy Latchman at the Sparendaam Magistrates' Court. He is to return to court on June 11.
Police had said that the fatal accident occurred around 2:40am on the Plaisance Roadway, East Coast Demerara. Investiga-tions revealed that the motor pick up, PKK 7778, driven by King, was reportedly travelling at a fast rate when it went into a pool of water that had accumulated on the roadway. The driver lost control of the vehicle and it struck the post and then crashed into a fence.
The two women were taken to the Georgetown Public Hospital, where Kishana was pronounced dead on arrival. Alana was treated and discharged. King, who had no visible injuries, was arrested but was taken to the hospital for medical attention the following day after he began complaining of chest pains. King was DaSilva's fiancé.
The trio and another person were returning to the city from Berbice, from where DaSilva originated.
According to eyewitness accounts, a splinter of wood from the damaged post entered DaSilva's lower back and exited through her shoulder.
DaSilva, a former Kaieteur News reporter, was screaming for about ten minutes before she went silent, one witness said. Persons worked tirelessly for about 15 minutes to free her from the wrecked V8 Titan pick-up but by the time she was rushed to the hospital around 3:25 am, she was already dead.
Around the Web