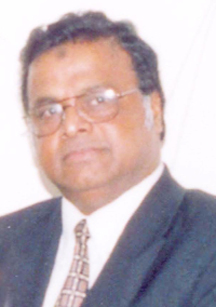 Satellite aided tracking systems have slowly made their way to the local market, offering savvy technological services which promise to change the security sector's approach to crime-fighting.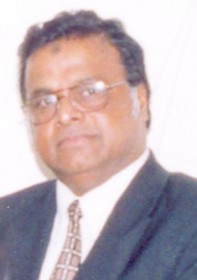 Within the last few weeks two companies have launched Global Positioning System (GPS) asset tracking services. At the end of March, RK's Security Service launched its GPS Dragnet Satellite Tracking service. Shortly before this, E-networks announced the extension of its services which now include GPS vehicle tracking. Pure Tech Systems and GEB are also among local companies which provide GPS services.
A tracker – which is installed and hidden within an asset – is programmed to send periodic location reports and a range of other things. This technology is used to track vehicles, marine vessels and even heavy-duty equipment. In the case of a carjacking the system's features can be used to shut down the vehicle's engine or even lead security forces to it while the perpetrator is still on the move.
Roshan Khan, proprietor of RK's, recently told Stabroek News that the service is being offered to consumers at a "reasonable price" and provides maximum protection and endless benefits. Installation cost of the GPS system offered by RK's is $100,000 and clients are also required to pay a monthly fee. For those who can't afford the installation fee for the system a three-year lease option is being offered. The company has installed about 25 systems since the service was launched.
Local companies, Khan explained, use foreign-based providers for their satellite feed. RK's uses a South American-based company which provides services for intelligence agencies and security bodies in over 93 countries.
Before RK's could get its tracking system up and running, Khan said, it invested "thousands of US dollars" in mapping. "Most people are dependent on Google maps," the proprietor explained. "These are good maps but they don't have full coverage of many areas in Guyana… We invested in a detailed map of Guyana's highway networks, including detailed maps of all the major towns. Our maps," he boasted, "are better than those at GGMC [Guyana Geology and Mines Commission]."
RK's and other local GPS tracking providers do not provide coverage for "rough terrain" areas. There has not yet been a demand for the service in those areas, Khan said, but when it surfaces companies will definitely respond.
"Right now we cater for the coastal belt all the way to Lethem," Khan said explaining the coverage range.
GPS technology can be used in a range of personal or business situations.
It is ideal for parents who want to track their teen drivers or for companies which need to track the location of their vehicles.
After the necessary hardware is installed in a vehicle it will allow the security service to control it from a computer via signals sent through the satellite.
A panic button is also installed in the vehicle which allows the user to alert the service provider immediately in the case of an emergency.
The system can also be programmed to send text messages to the vehicle's owner when the programmed speed limit is exceeded; if the vehicle has gone off its intended route or if it has exceeded the number of intended stops. A command can also be sent for the system to shut down the vehicle's engine.
Crime
The stealing of fuel, according to Khan, has been a major problem for many organisations. Wayward employees often smuggle fuel right from the tanks of company vehicles. The new tracking system, Khan explained, also has a built in feature to send an alert when the gas tank is being opened.
GPS tracking, Khan said, is an extremely valuable technology which can provide massive benefits to the Guyana Police Force and the army. In fact, he continued, he has offered the police force a system for a one-year trial period.
"No gadget or no amount of police power will stop crime. People have to be security conscious. They need to become suspicious without becoming paranoid," Khan said.
"The best way to fight crime is to prevent as much of it as possible."
Khan believes that the GPS tracking system is a major crime prevention mechanism. Criminals who concentrate on hijacking cars will be discouraged once they know that the vehicle may be equipped with one of these tracking systems.
Disabling the system, according to Khan, is extremely difficult and before the perpetrator makes any progress the car's location will be known and a system tampering message will be dispatched.
In the same way, the tracking system can discourage the hijacking of marine vessels.
In recent years, the crime situation has highlighted the need for a major overhaul of our country's security system.
Technology like GPS tracking, Khan said, is a key ingredient and needs to be integrated into our security sector at a faster rate.
Around the Web