A man was remanded to prison by Magistrate Hazel Octive-Hamilton when he appeared before her charged with unlawful possession of a firearm and matching ammunition.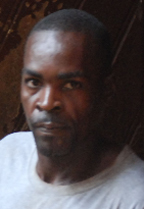 It is alleged that Ron Forde had in his possession on May 5 at Rahaman's Park one .38 revolver without being a licence holder.  It is also alleged that he had in his possession four live .38 rounds of ammunition without being licenced. He pleaded not guilty to both charges.
Forde told the court that he is innocent of the charges and alleged that a man named 'Corporal' was the one who had the gun and ammunition. He accused 'Corporal' of framing him because of an ongoing dispute between the two.
He claimed that 'Corporal' threw the items on the ground and then called the police and alerted them.
When the magistrate sought to verify the facts of the case, she found that there was no police statement in the file. She wondered aloud what was the basis upon which Forde was charged since it was a case of "one man saying something and another saying something else."
The magistrate then told the prosecutor to seek legal advice on the matter and Forde was remanded until June 10 when the case comes up before her again.
Around the Web