Dilip Lambert will face trial again for the murder of his wife at the next assizes after a hung jury returned to the courtroom of Justice Roxane George following several hours of deliberations yesterday, unable to reach a unanimous or near unanimous verdict.
Lambert went on trial for the November 2007 murder of his wife earlier this month. It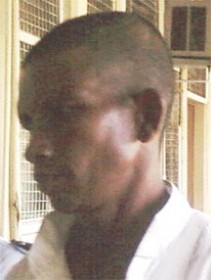 is alleged that on November 10 that year, Lambert, also known as 'Papa' and 'Peppie', murdered Pearly Kunja.
The accused had first appeared before Magistrate Fazil Azeez at the Vreed-en-Hoop Magistrate's Court in October, 2007 charged with attempting to murder Kunja.
Reports at the time had alleged that on October 2, Lambert returned to their Jetty Squatting Area, Vreed-en-Hoop, West Coast Demerara home under the influence of alcohol. The couple reportedly began arguing in the presence of their children while in the kitchen. During the argument Lambert was alleged to have hurled a lighted kerosene stove at his wife. Kunja suffered serious burns and was admitted to the Georgetown Public Hospital on October 2 after she was rushed there by neighbours. Lambert was arrested and charged with attempted murder.
However, Kunja died just over a month later (November 10, 2007) at the hospital. Lambert, who had been remanded on the attempted murder charge, was then charged with murder.
Lambert will now have to await a new trial.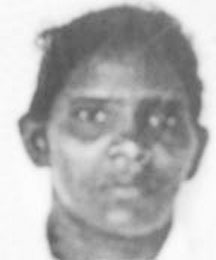 The jury left the courtroom just after noon yesterday to begin deciding Lambert's fate. However, around 3 pm they returned to the courtroom for further directions from the judge. The chief juror requested further information on the difference between murder and manslaughter.
Justice George explained that if the accused was to be guilty of murder then the prosecution must prove that it was an unlawful killing; show that malice was involved; that is, that there was an intention to kill; that death occurred within a year and a day of the incident causing injury; and that it was the accused by a violent act who caused or inflicted wounds to the deceased.
Manslaughter, the judge further explained, would be lacking the element of intention. In Lambert's case, she said, if the evidence presented in court led the jury to believe beyond all doubt that Lambert was in a drunken state then because of this he may not have meant to harm his wife.
Therefore, Lambert would have had no intention to murder the woman.
After the further directions were given the jury returned to their deliberations. Shortly after, they announced that they had not arrived at a decision and were not likely to do so.
A jury is required to make a unanimous or near unanimous verdict. When the jurors, after full debate and discussion, are unable to agree on a verdict and are deadlocked with differences of opinion that appear to be irreconcilable, it is said to be a hung jury.
Attorney Peter Hugh defended Lambert.
Around the Web