A man who pleaded guilty to breaking into the La Belle Hotel and stealing a quantity of liquor was yesterday sentenced to four years imprisonment by acting Chief Magistrate Melissa Robertson.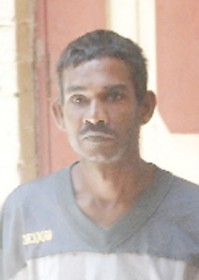 Andra Callender, 40, of 168 Lodge Housing Scheme  admitted to breaking into the hotel between July 3 and 4 and stealing 8 bottles of Bacardi White, 3 bottles of Bacardi Gold, one bottle Grey Goose vodka and 4 other bottles of vodka, a total value of $199,000.
He told the magistrate that he was able to enter the premises by prying open a glass door.  Once inside, he packed the items in a bag and made good his escape.  He said that he hid the articles in the bush at a playfield in Lodge. The complainant in the matter then visited his home in his absence and told his mother that he wanted his liquor returned.
Callender said that when he went to retrieve the stock of liquor, he was robbed by some guys.  He indicated that he was going to sell the liquor.
Police Prosecutor Inspector Stephen Telford said that Callender was caught on camera committing the crime.  When told of the allegation, he admitted his guilt and  he was later arrested and charged.
He was then sentenced by the magistrate.
Around the Web