The Guyana Power and Light (GPL) has admitted negligence on the part of the company after a teenager  was hospitalized after coming into contact with a high voltage electrical wire on Thursday afternoon in the city.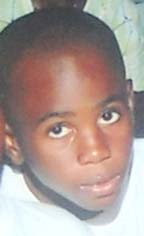 This newspaper understands that officials from the power company visited 12-year-old Ronell Roberts at the High Dependency Unit of the Georgetown Public hospital on Friday where the boy is recovering from injuries he sustained during the incident which occurred on an open field on Brickdam opposite the Square of the Revolution.
Attempts to contact the power company for a comment were in vain. Roberts' mother Sharon Roberts told Stabroek News on Friday that her son's condition was improving and he "just want to go home". She said he sustained burns to his hands and the right side of his face and according to her, Ronell could not recount what transpired the day before .She said the power company officials visited her son and also spoke to her during the midday visiting hours at the hospital on Friday.
The woman said that the officials admitted that the company had been at fault and according to her, the power company needs to compensate the family, since her son could have died.
She noted that the power line had been on the ground close to the playfield where the incident occurred for weeks and according to her, numerous reports were made to the power company but it was only after Thursday afternoon's incident that it was removed.
Roberts, a second form student of the Freeburg Secondary School and a goalkeeper with the Santos Football Club, was attempting to retrieve a football while playing the ball game when his hands came into contact with the exposed wire. He was rescued by passers-by and other relatives who succeeded in removing the wire following which he was rushed to the hospital in an unconscious state.
On Monday a 15-year old boy, Leondrew Davis of Melanie Damishana on the East Coast Demerara was electrocuted while holding onto a poultry farmer's fence during a game of football. The owner of the property Grafton Wright was charged with manslaughter and was released on $250,000 bail after he made an appearance at the Vigilance Magistrate's Court.
Around the Web