More than six weeks after he was drenched with acid, Pretipaul Jaigobin, Assistant Treasurer of the Guyana Cricket Board (GCB) and the Demerara Cricket Board, is to be released from the Georgetown Public Hospital (GPHC) shortly.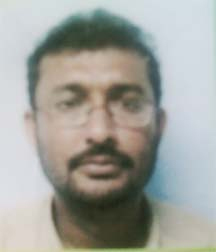 Stabroek News has been reliably informed that Jaigobin will be released from the hospital later this week but police are yet to make any breakthrough in their investigation into his attack which occurred on the night of May 25.
Since then Jaigobin has been in the Burn Care Unit at the hospital and according to reliable sources he has been under the care of a visiting Chinese plastic surgeon and there has been some skin grafting on the damaged areas.
Sources said Jaigobin has been holding up well but has been in a lot of a pain not only physically but emotionally as he has been away from his family.
Soon after the incident Jaigobin had said that he believed the attack was prompted by the fact that he has been very vocal about irregularities within the GCB. The debate about these matters, he had told Stabroek News from his hospital bed, boiled over at the board's statutory meeting just prior to the incident.
The man's allegation has since been supported by others on the divided executive of the board. Minister of Culture, Youth & Sport Dr Frank Anthony got involved and later summoned the executive to a meeting to address some of the concerns.
"After I get through what has happened to me I plan to quit," Jaigobin had told this newspaper. It is not clear if Jaigobin will stick to this decision as many of his colleagues have been urging him to stay on.
It was just after 9 on that night, as Jaigobin walked away from a restaurant following "a buddy" that he was attacked by a strange man. The man asked him: "Why you don't leave my friends alone?" and proceeded to pitch acid in his face.
The cricket administrator had said that he was on his way to his Clonbrook, East Coast Demerara home and had decided to stop for a beer.
He spent a short time at the location. His friend, he recalled, was walking a few paces in front and did not see what happened.
At first, Jaigobin said, his friend thought that it was beer that the stranger had thrown in his face.
It wasn't until he started screaming out that the substance was burning him that the friend realized that it was possibly acid.
Luckily for him he was wearing his glasses at the time of the attack and it was that which saved his eyes from being completely damaged.
Around the Web