A New York-based Guyanese businessman is at the centre of a Federal Bureau of Investigation (FBI) probe into an undisclosed US$40,000 personal loan he gave to US Congressman Gregory Meeks in 2007.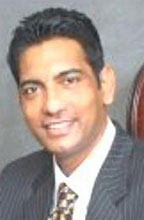 The New York Daily News has reported that Meeks made no payments on the loan from real-estate developer Edul Ahmad until after the FBI started asking questions, at which point he paid it off with interest. "I have no comment," Ahmad, 43, told the New York Post as he rushed from his Ozone Park McMansion into a waiting Cadillac. When asked to clarify his relationship with the embattled lawmaker, he snapped, "I have none."
The report said Ahmad runs a real-estate agency, a mortgage company, a catering hall and several other businesses in the US and in the Dominican Republic. It also described him as a donor to several political campaigns, noting that he has given more than US$60,000 to mostly Democratic campaigns and political action committees statewide in the last 15 years, including several donations to Brooklyn State Senator John Sampson and Governor David Paterson.
The Daily News reported that Meeks, who represents the 6th District of New York,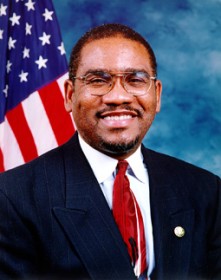 received the loan from Ahmad in January 2007 to finish paying off his new US$830,000 home. It added that there was no discussion about interest rates, due dates or collateral requirements for the loan and Meeks did not report it on his 2007 and 2008 financial disclosure forms.
According to the report, it was after the FBI started asking questions that Meeks sent Ahmad a cheque for US$59,000, having tacked on an annual interest rate of about 12.5%. In an interview, Meeks admitted he could not find documents to back up the loan and did not respond to request for copies of cancelled cheques. "There was documents. I don't have them right now," he said in his first explanation of the loan. The report added that Meeks would say only that he got the loan from Ahmad some time in 2007.
Meeks, a Democrat, said the loan carried an annual interest rate of 12.5% and was due within 10 years. He told the Daily News he paid it back some time last year, but could not say when.
"I don't remember," he said.
He revealed the loan for the first time on his 2009 form, which was filed last month. If Meeks deliberately withheld this information, he could be charged criminally with filing a false statement, said Melanie Sloan, director of the nonpartisan watchdog group Citizens for Responsibility and Ethics in Washington. "He's got a real problem with false statements," Sloan said of Meeks. "It doesn't sound like an accident."
The Daily News said federal prosecutors have already subpoenaed documents from Meeks and several other Queens' politicians, in an ongoing corruption probe. Meeks insisted he was not the target of the probe. "I'm not under investigation, nor is there any reason to investigate me," he said. "The only things that have been subpoenaed are records."
He told the Daily News the money he borrowed from Ahmad paid for unspecified "needs" related to the opulent home he built in Jamaica, Queens, in October 2006. The money was "for my family obligations, etc I was in a new house. It's taking care of things for my family needs in the house," he said
He said Ahmad "didn't build my home. He had nothing to do with my home at all. I used the money to take care of things with my family. There are things that I did. You need to make sure the house is furnished. You need things. This house was my largest personal investment that I made."
Asked specifically what the money was for, Meeks replied, "Various things. Home furnishings, it could be. It's for my family."
After the FBI showed up at Ahmad's home in late May and asked about the loan, he asked Meeks to pay him back. Late last month, Meeks produced a cheque for US$59,000 through his lawyer. Records show Meeks took out a home equity loan on June 18 for US$59,650.
In the interview, Meeks also admitted for the first time that he did not get approval from the House Ethics Committee for the loan, as all members of Congress are required to do. The US House Rules of Conduct state, "Before entering into a loan arrangement with a person other than a financial institution, members and staff should contact the committee for a review of the proposed terms, and a determination by the committee on whether the loan is acceptable under the gift rule."
Meeks, who has a law degree from Howard University, said he did not seek approval because; "My understanding is I didn't have to." He added, "I have complied with the Ethics Committee requirements. I told you about five times. These were oversights made back in 2007 that I regret, but I have corrected them."
Around the Web