A government advertisement in the newspapers for independent stray catchers has seen some 24 people applying, Home Affairs Minister Clement Rohee has revealed.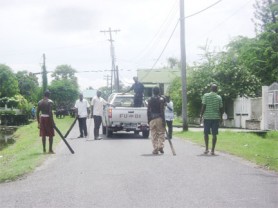 Speaking to the media before meeting the applicants at his ministry yesterday, the minister said that they had their "modus operandi" worked out and there should be no problem getting the job started.
But questioned on the measures in place to safeguard the catchers when they go out to round up strays Rohee was reluctant to answer instead saying that there was risk in every profession.
"In every job there is a risk you know, even in journalism there is a risk … all jobs have risks; even mine has risks. Every five years we have a risk to go through."
When pressed on the issue, the minister said he believed Guyana has "quite an enlightened group of ministers" who would have anticipated a worse case scenario and put the necessary measures in place to ensure no harm befalls anyone. He added that there were several laws that could come into play such as those governing assault and obstruction of duty and the police would apply the relevant ones.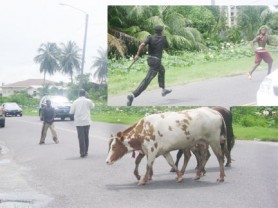 Meanwhile, the minister noted that the money for catching stray animals had been increased from $1,000 to $5,000 per head and that there were new or rehabilitated pounds at nearly every police station.
Rohee had indicated during parliamentary debate on the Pounds (Amendment) Bill in April that the categories of strays included horse, mare, pony, cow, sheep, and goat. Owners will have to pay $10,000 to have each animal released from the pounds with half of that sum going towards the maintenance of the animal and the rest to the stray catcher.
Around the Web