At the Mahdia Police Station there is a wanted bulletin for Osafa Garraway who is being sought in connection with the murder of miner Vanburn Hanover. Despite this a bulletin for Garraway was not issued by the police's Public Relations (PR) office.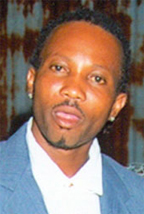 Hanover, 33, of Lot 50 Hand-en-Veldt, Mahaica was discovered unconscious outside a disco in Mahdia around 23:00 hrs on June 26, police had said in a press statement the following day. A piece of wood, believed to be the murder weapon, was discovered next to Hanover. He died shortly after arriving at the Mahdia hospital.
Later, a Mahdia resident had told this newspaper that the suspect grew up at the location. Garraway is 22-years-old. "We all know Osafa," the resident had stated. "He can't be hiding far so I think the police will catch him soon."
It has been more than two weeks since Hanover's murder and still police have been unable to locate the suspect. Word in Mahdia, the same resident told Stabroek News yesterday, is that Garraway has since escaped to another interior location.
Recently, Region Eight Chairman Senor Bell urged that more resources be allocated to the Mahdia Police Station. The station, Bell had said, is not equipped with the things they need to fight crime in such rough terrain. They are understaffed and do not have ATVs (All Terrain Vehicles) to chase after suspects like Garraway.
Stabroek News saw the bulletin at the station during a recent visit to Mahdia. However, a request to take a shot of Garraway's picture on the poster was denied. The bulletin is public information and should have been made available to this newspaper.
When contacted about the issue on Tuesday the PR office said that they were not aware of such a bulletin. Commander of Police E and F Division David Ramnarine, contacted via telephone on Tuesday, said that he had no knowledge of a wanted bulletin being issued in relation to the matter.
Around the Web