Currently, the Clerical and Commercial Worker's Union (CCWU) has no legitimacy as far as the Pegasus Hotel and its employees are concerned, as all its former members resigned months ago in protest at the ineffectiveness of the union in representing their interest over the years, owner Robert Badal says.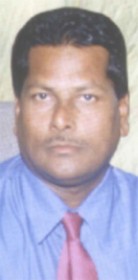 He said that consequently, staff of the Hotel requested the Trade Union Recognition Board to de-recognise the CCWU as their collective bargaining agent. "At no time have I influenced or provided any stimulus for anyone to withdraw their membership. Employees acted on their own free will. No staff of the Hotel was involved in the protest", Badal said, responding to claims of "union-busting".
On Tuesday, representatives of the Federation of Independent Trade Unions of Guyana (FITUG), to which CCWU is affiliated, picketed the Pegasus Hotel saying they were protesting the "union busting" tactics of the Hotel's management. Following a FITUG conference, the placard-carrying delegates walked to the Hotel, entered the foyer and shouted slogans for a few minutes before leaving. General Secretary of the CCWU, Ann Anderson told reporters that 52 hotel staffers are represented by the union. She added that Badal does not want the workers of the Hotel unionized.
In a statement yesterday, Badal said that despite CCWU being the recognised union since 1981, many employees were still earning as low as $40,000 per month. He said no investment was made by the former owners on improving the property and facilities in the last five years and there was no pension scheme.
According to the statement, today, staff of the Hotel enjoy highly increased benefits, are highly motivated and excited around a new vision to transform Pegasus into a true 5 star Hotel with a US$8M investment. "The action of members of FITUG on this property is tantamount to trespass and intimidation", Badal said. He said the statement by Anderson, that they would "target" every guest of the Hotel is "plain undisguised terrorism."
Badal said that a report of such action has been made to the Police against leaders of the unions comprising FITUG and their affiliates. "We sincerely hope that with due warnings by the Police, CCWU and other members of FITUG would desist from such lawlessness", he added.
Further, he pointed out that there is a multitude of burning issues in Guyana today which FITUG and its affiliates should be protesting but chose to remain silent on. "Among these are low public sector wages, rising crime, corruption and misuse of public resources, and the resulting poverty these create, impacting on the interest of their membership and on all Guyanese. Workers comprising their membership will constantly re-evaluate their usefulness and effectiveness as the employees of Pegasus did," he said.
Around the Web