Clairmont Caesar called 'Juicey' of East Street and Gailan Humphrey of Quamina Street were both remanded to prison when they appeared at the Georgetown Magistrate's Court for allegedly being found with a quantity of cocaine on a table that they were sitting at.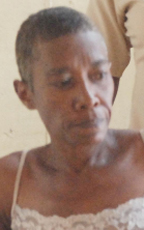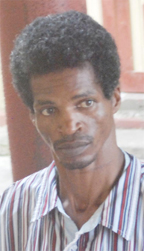 The duo had pleaded not guilty to the charge of possession of narcotics for the purpose of trafficking.
They denied that on July 13, they had six grammes of cocaine in their possession for the purpose of trafficking.
The prosecution had requested that the duo be remanded to prison and that a date be set for the commencement of a preliminary inquiry into the matter.
They stated that Caesar and Humphrey were at a house sitting at a table with the cocaine on it when the police acting on information received conducted a search of the premises.
In a plea for lenience, Humphrey told the magistrate that "please ah gah five dogs and they are locked in mey house and they ain't got no one foh look after them".
She went on to say that on the day that the cocaine was found she had just gone over to Caesar's house when the police arrived and searched the premises.
She said that she knew nothing about  the cocaine that was found.
The magistrate then informed Humphrey that even if she had five children that would not have been adequate to be deemed as a special reason for bail to be granted in the matter.
The magistrate then refused bail for the duo and ordered that they return to court on November 4.
Around the Web