Police in `C' Division were up to press time last evening still trying to find the persons who murdered security guard, Ronald Cato called `Pepper' before escaping with batteries from three heavy-duty construction machines between late Tuesday night and early Wednesday morning.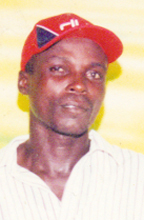 A senior police official in the Division told Stabroek News yesterday that investigations are ongoing and the ranks were looking at all possible angles. A post mortem will be conducted today on the body which is at the Lyken's Funeral Parlour.
Meanwhile, the man's wife Jacqueline called `Pinky' said yesterday that the police have not given her an update on the investigations. She had told Stabroek News hours after the body was discovered in the security hut at Section C, Enterprise, East Coast Demerara, that police informed her that they were looking for three suspects. This newspaper has since been told that these are persons accused of battery theft in the past.
According to reports, 44-year-old Cato of Lot 58 Non Pariel, ECD was found by the `checker' girl around 0630 hours. The man was lying on his belly and his hands and feet were tied with pieces of his sheet. There was also a piece of cloth around his neck and one of his eyes was swollen from an apparent beating. Before leaving, the perpetrators removed two batteries each from a lorry, an excavator and a grader that were parked nearby. During the incident, the man's pants were reportedly removed and the word, Gaza, was written on a nearby wall. An empty condom packet was found near the body.
Around the Web