The man charged with the brutal murder of a teenage girl of Number 19 Village, East Coast Berbice was on Monday freed at the end of a preliminary inquiry (PI) into the case after hostile witnesses caused the case to collapse.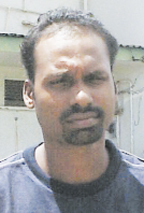 Seenarine Ramnarine was on Monday set free by Magistrate Chandra Sohan at the end of the PI at the Albion Magistrate's Court after no-case submissions made by his lawyer Michael Sommersaul were upheld. The attorney submitted that a prima facie case had not been made out against his client.
Ramnarine had been charged with the murder of schoolgirl Roshnie Pertab Singh called Indira of Number 19 Village.
According to the facts of the charge, between June 6 and June 7, 2006, Ramnarine raped and murdered Singh, who was also a Sunday School teacher and was at the time in the process of writing her Caribbean Secondary Education Certificate (CSEC) exams. Singh, who was a student of the Berbice Educational Institute at the time, would usually sleep at the house where the incident occurred, as a companion to Budia (only name), the then 73-year-old woman who resided there. Reports are that Singh had been asleep in the house and was later found with her throat slashed, her underwear down to her ankles and cuts about her private parts.
During the PI two witnesses were taken into custody after giving conflicting evidence. Narindai Gobin also of Number 19 during her testimony from the witness box changed her story from what she had told the police in her statement after the incident.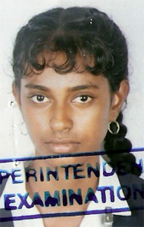 In that statement, she had said that she identified the body of the deceased and witnessed the post-mortem examination at the New Amsterdam Hospital Mortuary.
In court the woman said that she could not remember what took place on that day. She told the court that she could not remember if she was at the mortuary on that day.
When further questioned by the magistrate and the prosecutor she admitted that she was at the hospital, but said she could not remember anything since she had "blacked out". She denied giving the evidence that was in the statement. She was subsequently ordered arrested and taken into custody as the police launched an investigation.
Earlier, the main prosecution witness Budia was charged with attempting to pervert the course of justice and was placed on $15,000 bail. After giving the police a statement on what had happened that night, the woman in her evidence in chief from the witness box said that she could not remember anything and did not know what happened. After repeated efforts by the prosecution to get her to say what she could remember failed, she was deemed a hostile witness and was arrested.
The Director of Public Prosecutions had subsequently advised that she be charged with attempting to pervert the course of justice. Her trial is set to continue in the New Amsterdam Magistrate's Court next month.
Around the Web