By Iana Seales in Vienna, Austria
HIV/AIDS prevention and treatment in Austria is based on a four-pillar programme which doctors say has not only worked in reducing prevalence, but also in drawing and keeping patients over the last decade; though stigma and discrimination remain an issue.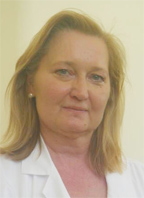 Austria has seven HIV/ AIDS specialist centres with catering for more than 4,500 patients; in total close to 9,000 persons are currently living with HIV/AIDS in the country.
Dr Brigitte Schmied, Head of the HIV Department, Otto Wagner Hospital says the strength of the programme is in its design and she cited the critical four pillars as prevention, social measures, public safety and health-related treatment measures. She believes Austria has seen dramatic results because of its programme and the "focus with which we have implemented it".
She told reporters visiting the hospital yesterday that prevention and treatment are at the core of the country's programme, noting that for years they have fought to educate the Austrian populace about the disease which some patients in the programme have been living with for 20 years and according to her, the messages have always been simple – use protection.
But Austria has also seen many cases of the disease being contracted through drug consumption; around 13 per cent of the infections are categorized as drug infections. It is an issue that continues to pose a challenge to the prevention strategies of the country.
Schmied, who is also President of the Austrian AIDS Society, said they continue to worry about the increasing feminization of the disease and the fact that more women are finding it difficult to live with the disease. In addition, a large percentage of the patients in the country who are newly infected are also coping with mental health issues.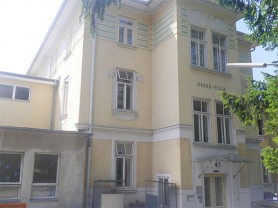 Schmied emphasized the need for critical social measures saying HIV/AIDS patients need support and in Austria there are programmes geared at assisting patients based on the varied requests. The safety of the patients is also considered a priority and many are constantly monitored in and outside the in-patient treatment and care programme.
The in-patient programme also has an adherence nurse on staff, who is tasked with ensuring patients stick to their drug regimen. Current treatment for HIV infection consists of antiretroviral combination therapy.  Recently, a new nurse was hired and according to Schmied, the results have been "fantastic". The adherence numbers are now close to 95 per cent and based on how the programme is going they are looking at full coverage by year end. The drug therapy, counselling and care programmes have been working for Austria, however, Schmied noted that they continue to grapple with the issue of stigma and discrimination.
Austrian society, particularly Vienna where many of the infected patients are, is yet to accept HIV/AIDS patients with the level of understanding Schmied and others in the programme had expected after more than 20 years of the first reported case in the country. "Discrimination is still with us and many people are still living in secret," she stated.
But what has been important, she said, is the fact that many patients are now beginning to accept their diagnosis and are moving forward with positive attitudes. She quoted one of the patients in the programme who declared last week: "the virus is living with me, I am not living with the virus". Schmied reiterated that the real problems are with stigma and discrimination.
Many patients are struggling to cope like Jon (not his real name) who was at the hospital to share his story. He was infected in 1989 and said that only a few persons around him know he has been living with HIV. "If they know they will put pressure on me," he said.
There have been some reported cases in Austria where people seeking employment were asked to take an HIV test.
Jon told reporters that many persons who show up for HIV workshops and focus events in the country like the AIDS 2010 Conference which opens in Vienna on Monday, are usually kind to him and other patients during that period, but that many would not even shake his hand the next day. He gave the interview on the condition that his name and photograph would not be published.
The statistics show that Austria has a prevalence rate of around 0.020 per cent with around 500 new HIV infections every year, and the vulnerable group is persons between the ages 25-42 years; only 3.5 per cent of those diagnosed are under the age 25 years. It is a slight departure from the trends globally where the vulnerable age groups are 15-49 years.
Austria's Mother-to-child-Pre-vention Programme (PMTCT) has been strong since around 1997, Schmied said, noting that no child was born infected in the country since that year though babies have been born to infected mothers, but very few.
She added that the state is spending millions of dollars on the programme to provide the best in treatment, care and counselling for patients because "it is important".
Around the Web