Secretary-General of the Caribbean Community (CARICOM), Edwin Carrington, has expressed deep regret at the death of Professor Dennis Pantin who he described as "a true Caribbean citizen." Pantin, a national of Trinidad and Tobago, recently passed away at age 61.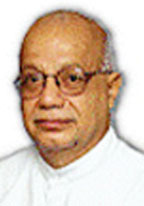 Carrington in his message of condolence said that he "has been taken away at this crucial stage of Caribbean development and the integration process, to which he had so much to offer, makes his passing even more sorrowful."
At the time of his death, Pantin was a member of a group of CARICOM experts who were mandated by CARICOM Heads of Government to develop a Strategic Plan for Regional Development to give effect to a report prepared by a team led by Professor Norman Girvan entitled 'A Single Development Vision and the Role of the Single Economy', all geared towards the creation of a Single Economy by 2015.
The secretary-general described his contribution to intellectual discourse in the Caribbean as "multidisciplinary" and extending across social, economic and political spheres. He added that Pantin's work which spanned over three decades at the University of the West Indies where he taught economics, conducted research and analysis, and served as Chair of the Economics Department and the Sustainable Economic Development Unit; merely begins to chronicle his achievements.
Carrington also made mention of Pantin's "deep and abiding interest in the Caribbean condition."  The professor wrote extensively on regional topics and sought to have persons understand the field of economics by simplifying complex issues.
Through his work, Carrington said, "he has left an indelible footprint in the intellectual sands of Caribbean economics."