Privatising the Guyana Power and Light (GPL) Co. will either have to be at a give-away price or accompanied by a 25% to 50% increase in tariff to provide a commercial return on the purchase price, Prime Minister Samuel Hinds says.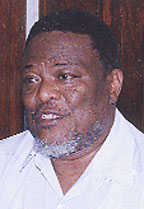 He made the statement on Thursday in parliament in a response to a question by AFC MP Sheila Holder about what efforts the government proposes to take to privatise GPL to save taxpayers the "huge" sums that are transferred to the utility every year.
In a written response, Hinds explained that the transfers to GPL are transfers to the consumers, in that they offset increases in fuel prices as well as result in rates that are lower than they might have been. Further, he noted that the government has been foregoing any return on its equity in GPL, which the typical private investor could not do.
Hinds explained that government has not approached privatisation from an ideological perspective but a pragmatic question of whether it would be better for Guyanese. He recalled that when the utility was privatised in 1999, the objectives were to bring GPL to an adequate condition with a strategic core partner, then after ten years for both partners to sell down their shareholdings equally to the Guyanese public. He said with the departure of the core partner in 2003, local financial institutions were invited to step in without success. However, he added that the successful invitation to local financial institutions to participate in the Berbice River Bridge has revived hopes of similar participation in GPL in the future.
Around the Web