A New York-based Guyanese man was gunned down a short distance from his Brooklyn home early yesterday morning.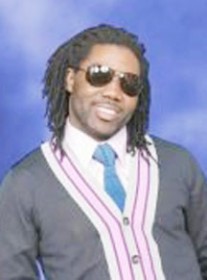 Samuel Boucher of Rutland Road and Rockaway Parkway sustained two gunshot wounds to the chest and apparently died before reaching the nearby Brookdale Hospital.
According to reports reaching Stabroek News, Boucher a former immigration officer in Guyana, went out partying with friends. Around 5 am as they were heading home, he decided to follow a friend to catch a train at a subway stop located at the corner of Rutland Road and E 39th Street.
It was reported that two bandits approached them as they stood there and opened fire. Boucher was injured while his friend managed to scamper to safety. It is unclear if anything was taken from Boucher before or after he was shot.
Boucher who was also a fashion designer migrated to the USA several years ago.
Mavis Thompson told Stabroek News at her Princes Street home yesterday afternoon, that she took care of Boucher when he was a little child. This newspaper was told that Thompson was scheduled to speak with Boucher at noon yesterday to make arrangements to collect some money. The distraught woman said she would have to vacate the rented property she currently occupies. "That is the end," she said sadly as she spoke of Boucher.
Boucher leaves behind his wife Celeste.
Around the Web