A forest ranger is assisting with the preservation of John Philander's remains and is awaiting the arrival of the police, Divisional Comman-der Assistant Commander David Ramnarine has said.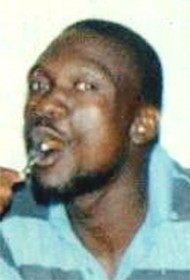 Ramnarine, giving an update on the suspected murder, said yesterday that a police team went to the area on Sunday and managed to reach Kaieteur top.
From there, he said, the officers would travel by boat to John Daniels Falls, Echerak in Region Eight where the body is and would have walk some distance to get to the exact spot.
Philander's uncle Phillip Bynoe said yesterday that he has been keeping in contact with the police. He estimated that the body would be flown to the city tomorrow from the Kaieteur top area.
He said he was told that once the police arrive at the location, a tree will have to be cut to get wood to build a box to carry the remains. He explained that this will take some time to do and once the box has been built, it will have to be lifted to the waterfront and placed in a boat to Kaieteur top.
He explained that there is no means of transportation so the police will have to lift it with the help of persons in the area. It will take at least three hours to walk to where the boat is and then another six to eight hours to Kaieteur top.
Asked about the preservation of the body, Bynoe explained that in the area, diesel is used to reduce the rate of decomposition.
According to reports, Philander called `Blackman' of Wismar Hill, Linden, was chopped to death in his shop last Friday during a dispute with a man known to him over missing raw gold and cash.
Bynoe had told Stabroek News on Saturday that around 8.30 am that day a friend living in Mahdia informed him of the incident. Bynoe said he immediately contacted the police in Linden and Mahdia and they confirmed the message he had received.
Bynoe, during the telephone interview from his Linden home, said Philander was a miner and had been operating a shop in the area for about three years ago. About a week and a half ago he said, he travelled to Linden and Georgetown to transact business.
Bynoe said that while he was away, his nephew left the suspect in charge of the shop. When Philander returned to the area, Bynoe said, items from the shop along with raw gold and money were missing.
He said that according to the information he received, there was an argument that led to a physical altercation. Later, while Philander was sitting in his shop, the suspect, who was armed with a cutlass and a knife, approached.
According to Bynoe, Philander was dealt several chops to the body. The man then collected the remaining raw gold and money and fled into the thick bushes surrounding the area.
From all accounts, the businessman bled to death in his shop.
Around the Web