Speaker of the National Assembly Ralph Ramkarran has said he would not publicly condemn the ruling PPP unless he is prepared to resign from it.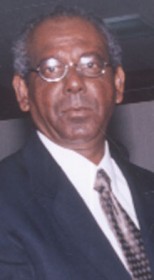 In an article, "Rights and Responsibilities of Membership," published on his blog at www.conversationtree.gy, Ramkarran said he chose to be a part of the PPP and to abide by its rule against public criticism. "One thing I cannot do, unless I am prepared to resign from the PPP, is to publicly condemn it," he wrote.
The article was prompted in part by criticism of him in a recent letter by Emile Mervin, who excoriated the PPP government for problems with systemic corruption, a lack of transparency, and engaging in discrimination that affects racial unity.  Mervin, noting Ramkarran's interest in being the PPP's presidential candidate, criticised him for never doing or saying anything to address those issues.
However, Ramkarran explained that members of organisations very often develop differences with other members or with the executive body and when such differences are on a fundamental principle, then the member is expected to resign. However, he said that once members have a common purpose and are dedicated to its achievement, differences are usually resolved. "All leaders of the PPP, like other organisations, do not always agree with all of its decisions," he added. He said, "After debate, the minority invariably chooses to accept the majority view and work together for their implementation."
He also emphasised that the PPP and its government believe in elimination of corruption, transparency and an end to discrimination and has implemented measures to deal with them. Further, he said he has written articles urging that additional measures be taken to eliminate or reduce remaining problems, in order to address what he acknowledged were continuing concerns of citizens.
Noting the "alleged issues" raised by Mervin, he argued that increased corruption has arisen from increased public spending. He pointed out that infrastructure spending in 1992 was $2 billion and now stands at more than $20 billion while the institutional mechanisms have not kept pace with the increased spending. He said similar circumstances apply to the other issues.
According to Ramkarran, these issues are often discussed in the leadership of the PPP. He said assuming-but not admitting-that his views on additional measures to be adopted are rejected, he would have to decide whether he should resign and go public. "In contemplating what I should do I have to understand that I will be leaving an organisation to which I have belonged for three-quarters of my life, that still upholds the ideals I believe in and that my lone voice outside may be far less effective as compared to my voice inside," he said, while affirming his conviction that the PPP remains the only party equipped to resolve the country's problems. "If I decide to criticise my party publicly, I must be prepared to resign," he said, adding that he did not believe that the interests of the people would be served by his resignation. He said, "The concerns and views that I have are raised in the PPP and considered. I have not found any justifiable reason why I should go public and resign on any matter."
Ramkarran further noted that he has derived enormous satisfaction by being given the opportunity of making a modest contribution to the freedom of the country from authoritarian rule, for free and fair elections, for constitutional reform and for the building of parliamentary democracy. He said if the PPP could deliver on those areas, it could also assuage other concerns and would do so. "It is with that confidence that I have remained as part of the PPP and have abided by its rules," he declared.
Around the Web