Local politicians are against views expressed in a recent Jamaica Gleaner editorial which urged CARICOM Heads not to seat newly elected Suriname President Desi Bouterse because of his past crimes.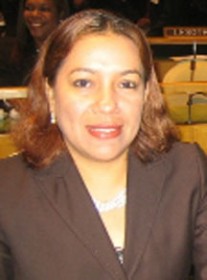 Foreign Affairs Minister Carolyn Rodrigues-Birkett, when asked to comment, said yesterday that Guyana's position is reflected in the recent actions of President Bharrat Jagdeo.  She said Jagdeo has already sent a formal congratulatory message to Bouterse in addition to contacting the new Suriname President by telephone.  She said that President Jagdeo was one of the first Heads of State to contact Bouterse.
Bouterse, a former coup leader and convicted drug trafficker, was on Monday elected President of Suriname by the country's parliament. Apart from being a convicted drug trafficker, the 64-year-old Bouterse and 11 others are currently being tried in a military court on charges of murder, for the killing of 15 opponents while he was head of a military junta in 1982.  Bouterse also took part in two coups in Suriname in 1980 and 1990.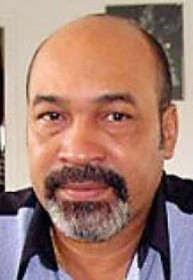 Rodrigues-Birkett said that Guyana remains committed to working with Suriname.  Rodrigues-Birkett said that both Guyana and Suriname were members of UNASUR and Caricom and that this provided chances for them to work together.  "We are both minority members in UNASUR," she said pointing out that Guyana was the only English-speaking country in UNASUR while Suriname was the lone Dutch-speaking territory in the group.  Rodrigues-Birkett indicated her intention to make contact with her Surinamese counterpart as soon as one is appointed.
Meanwhile, Alliance For Change Leader Raphael Trotman opined that it is not for sister CARICOM nations to pronounce judgment on Bouterse's appointment, after the people of Suriname have "quite clearly" stated what they want. He said that the will of the people must be paramount. "If the people of Suriname, knowing all that they did about Desi Bouterse, elected him, that is their right of choice," he said. "And if they say that is the man they want to lead them, we have to respect that right," he added.
Consequently, Trotman said that he would not countenance a sovereign nation interfering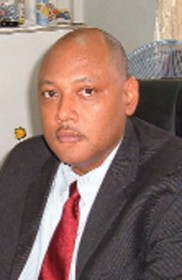 with the elected government or president of another sovereign nation.  He was, however, unsure how CARICOM would handle the situation, since Bouterse was democratically-elected and was not disqualified despite his conviction. "I don't see that CARICOM has any choice but to seat him because there is no bar to him; he is not a coup leader, even though he was involved in two coups before. I believe the criteria for the seat at the table is being the democratically-elected head of government or head of state and he qualifies," he noted. "I cannot see how and why other sovereign nations are going to want to interfere or refuse to recognise him. I believe the US government and others have recognised him, albeit reluctantly but in vain, they have had to do so," he said.
"The people of Suriname have voted for Mr. Bouterse and as a sovereign state, the people in other States should respect this," GAP/ROAR MP Everall Franklin said. He said too that he was unaware that Bouterse had been convicted of any crime in Suriname.
Franklin said too that CARICOM needed to be consistent since it has dealt with individuals who have engaged in multiple atrocities. He identified former Grenadian Prime Minister Eric Gairy and former Haitian dictators as examples.
PNCR-1G shadow Foreign Affairs minister Aubrey Norton when contacted yesterday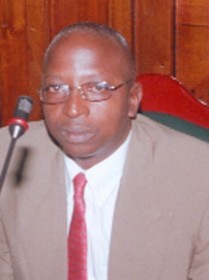 promised to give a detailed response to the newspaper today. Norton said he wished to do some research before giving a response but highlighted that Bouterse had been democratically elected.
The editorial in the Jamaican Gleaner said that "the decision of Suriname's parliament notwithstanding, we do not believe he is morally fit to lead Suriname, about which we can do little. Nor do we deem him worthy to sit in the council of Caricom, about which the community can do a lot."  "Prime Minister Bruce Golding, as Caricom's current chairman, will hopefully agree and will lead the charge to suspend Suriname from the community until another leader is in place. Leaders must know that the passage of time doesn't of itself free them of responsibility for acts of impunity", the Jamaica Gleaner said.
Bouterse's Mega Com-bination secured the most seats in the country's May 25 elections, although his party fell short of the two thirds majority needed in the Parliament to elect a new President and Vice President.  However, he subsequently gained the support from one time arch rival Ronnie Brunswijk's and his A Combination (AC), and Paul Somoharjo's Peoples' Alliance. Bouterse is particularly popular among the grassroots and young people of Suriname.
Bouterse had told this newspaper that should his government assume office one of the first agenda items would be to begin dialogue with neighbouring countries to see how they could co-operate and work in the best interest of both countries.
Around the Web