Carvil Duncan was last week re-elected as President of the Federation of Independent Trade Unions of Guyana (FITUG).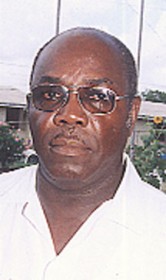 Following elections at the union's Delegates' Conference last Tuesday, Komal Chand, from the Guyana Agricultural & General Workers Union (GAWU) and Sherwood Clarke from the Clerical and Commercial Workers Union (CCWU) were elected as vice Presidents. Meanwhile, NAACIE's Kenneth Joseph was elected as the body's General Secretary.
The Principal Assistant Secretary is Althea Lindo while Sookranie Singh retained the post of Assistant Secretary.  GAWU's General Secretary Seepaul Narine was re-elected as Treasurer.   Derek Thakur and Michael Stephens were voted in again as the Organising Secretary and Assistant Organising Secretary, respectively. Aslim Singh was elected as the Education Secretary. Meanwhile, Norda Mohamed, Irma Glen and Bhagmat Hochand were elected as committee members.
Last week's Delegates' Conference was the third for FITUG, an umbrella organisation for several trade unions that represents an estimated 35,000 workers. It was held under the theme "United Representation to Achieve Social and Economic Progress." The body's affiliate members are GAWU, the GLU, the CCWU and NAACIE.
Around the Web