-Chanderpaul, Sarwan to skipper sides
The Demerara Cricket Board (DCB) senior trial match for the upcoming El Dorado 50-over Inter-County competition gets underway today at the Georgetown Cricket Club (GCC) ground, from 09:30 hours.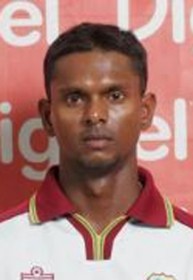 The match is being held to select the Demerara team to contest the tournament that is scheduled from October 2-9. After today's match the final list will be announced for the competition, which will see selectors at the Guyana Cricket Board (GCB) choosing  a national team for the Regional 50-over tournament in Jamaica from October 14.
The Demerara select sides will be led by West Indies middle order batsmen Shivnarine Chanderpaul and Ramnaresh Sarwan. Leon Johnson will be assisting Chanderpaul while Steven Jacobs will be Sarwan's deputy.
Team: Shivnarine Chanderpaul (Captain), Leon Johnson, Christopher Barnwell, Shemroy Barrington, Vishal, Singh, Krishna Deosarran, Troy Gonsalves, Deon Ferrier, Balwinder Shivprashad, Amir Khan, Videshwar Lall, Derwin Christian, Raj Nanan, Leon Scott, Trevon Garraway, Danny Narayan and Denver Greaves.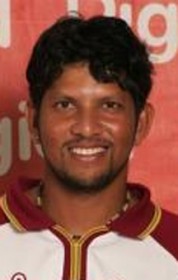 Team: Ramnaresh Sarwan (Captain), Rajendra Chandrika, Travis Dowlin, Trevon Griffith, Steven Jacobs, Gajanand Singh, Wasim Haslim, Jamal Hinckson, Leonard Caleb, Joseph Perry, Totaram Bishun, Zaheer Mohamed, Paul Wintz, Andre Stoll, Kellon Carmichael and Surujpaul Deosarran.
Around the Web