Pieces of a license plate were discovered at the scene of a hit-and-run which left a Plum Park, Sophia man dead yesterday morning but police were unable to determine the number.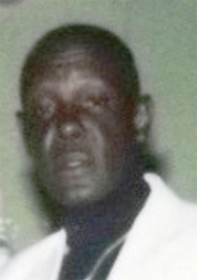 Edward Jeffers, 50, was pronounced dead on arrival at the Georgetown Public Hospital (GPH). The man was hit by a speeding vehicle, flung into the air and smashed on to the corner of the road more than two yards away from the point of impact.
In a release issued early last evening, police said that Jeffers was struck down in the vicinity of the Campbellville Secondary School on Sheriff Street by a green Toyota Carina AT 212 motor car. However, the release added that the license plate number is unknown.
The pedestrian, according to police, was attempting to cross the road (from the eastern side) when he was struck by the vehicle which was reportedly speeding.
The incident, they said, occurred at about 3am. Efforts, police further said, are being made to locate the vehicle and its driver.
Her uncle, Natasha Ferdinand told Stabroek News last night, did odd jobs for a number of people. Shortly before 4am yesterday, the woman recalled, another relative informed her of what had happened to her uncle.
It was her husband and other relatives, Ferdinand said, who went to the scene of the incident. At the time, Jeffers' body was still where it had been flung by the impact with the car. Jeffers, according to the woman, was standing in front of the Sheriff Nightclub just before he met his demise.
The bones in her uncle's body, a distressed Ferdinand said, were shattered. "A man who was out there tell my husband that after this car hit my uncle he fly up high in the air and pitch he about two yards in the air…his left hand my husband said was pushed behind his back and his legs appeared to me badly damaged," Ferdinand said.
Later, Ferdinand said that they learnt from a taxi driver who was in a gas station on Regent Street that the green car had gone there and the driver and his companions were overheard saying that they had hit a man on Sheriff Street.
When this newspaper visited the gas station employees there declined to comment.
Ferdinand also told Stabroek News that she had learnt from the investigation officer that pieces of the car's license plate were found at the scene.
The woman said that she was informed by police that they were doing all to find the offender.
"I want to send out a message to that person that hit my uncle," Ferdinand said, "I want them to do the right thing and turn themself in…I want them to know that it is a human they hit down and not an animal."
Jeffers, the woman said, lived with his daughter a few houses away from her Plum Park home. However, a wake will be held at her home and relatives are arranging an early funeral for Jeffers. The man's last rites, Ferdinand said, should be conducted on Friday.
"My uncle was a loving man…he was good and he has family who care about him and we want justice," she said.
Around the Web