Relatives of 81-year-old Reverend Walter Stapleton, the passenger who passed away in Puerto Rico after he fell ill during a flight from Guyana to the United States on Tuesday, were yesterday making arrangements for his burial.
The man's daughter Carol Smith told Stabroek News yesterday that her father, who lives at Lot 244, Jamoon Drive, Meadow Brook Gardens in the city, went into a coma while on the Delta Airlines, DAL 384 flight to the United States. He died shortly after the aircraft landed in San Juan, Puerto Rico where the fight was diverted to because of his failing health.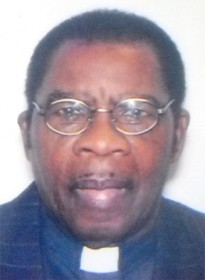 Smith said her father, who was a well-known contractor and who was well loved by members of the New Testament Church of God, was travelling to the US for a medical check-up accompanied by his wife when he developed health problems. Smith said the family was notified sometime around 11 am on Tuesday of the situation.
Delta Airlines representative Carlos Santos told Stabroek News on Wednesday that paramedics were awaiting the arrival of Stapleton at San Juan and according to him, all 184 passengers who travelled on the flight were subsequently accommodated via arrangements made by Delta.
Reports are that the flight departed the Cheddi Jagan International Airport, Timehri for New York at 8 am on Tuesday and diverted to San Juan, landing there at 11:41 am. The airline subsequently issued an apology.
Around the Web