A three-member fishing crew was robbed a quantity of gasoline and jewellery among other items by pirates who pulled up alongside their boat asking for gas in the Atlantic Ocean on Saturday.
According to a release issued by the police, they are investigating an armed robbery  which occurred "about 23:30 hrs on Saturday in the Atlantic Ocean in the vicinity of Cozier, Pomeroon during which a three-member fishing crew was attacked and robber by six men two of whom were armed."
The release said the robbers stole fish glue, cash, a cell phone and a flashlight along with the gas and jewellery before escaping.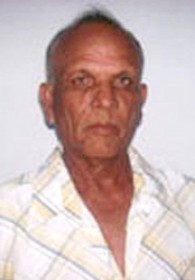 The captain of the vessel, Deomanram Naithram also known as Daman Seepaul, 60, of Lima, Essequibo Coast told this newspaper that he and his crew members were asleep when they were awakened by two men who said that they wanted gas.
According to Naithram, the men who robbed him were in "balahoo boat" which was powered by a 200HP outboard engine with the register P16, which is a Parika route boat.
As they were giving the men the fuel, two others emerged from the boat armed with guns and ordered that they continue their task, Naithram said. When they finished emptying the gas in the robbers' boat, they were rdered to lay face down.
The robbers then sought out Naithram and asked him if he had a cell phone. He told them that he did and according to him, four of the robbers preceded to ransack his boat while one of the armed men held the gun to his left ear.
According to the captain they complied with the orders of the robbers and were not harmed. When the robbers left with their loot, Naithram said he and his crew managed to return home with the little gas which was left in another container which was hidden.
He subsequently made a report of the robbery at the Charity Police Station.
This was the first time he was robbed in his 35 years of fishing, Naithram said, but added that it will not stop him from going back to his work because it is his main source of income. However he called on the Ministries of Home Affairs and Agriculture to "represent the fishermen".
Around the Web