Channel Six owner CN Sharma today called Stabroek News to say he was back in the country and had been so for around a week.
The call came following a report in today's edition questioning his whereabouts in light of his ongoing court case and his court application to leave the country for medical attention.
Repeated efforts by Stabroek News to find out whether he had returned to the country proved futile. Sharma also said that a press release will be issued by him to the public.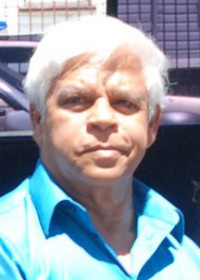 Sharma was charged earlier this year with carnal knowledge of a child who was seven years old at the time. The charge stemmed from allegations made by the now 13-year-old complainant.
He was granted $2 million bail on that charge and his passport was handed over to the court. However, in late September Hughes approached the High Court and was granted permission for his client to travel abroad for treatment.
Around the Web