A man accused of converting $542,000 to his own use instead of purchasing a quantity of modems was yesterday admitted to bail in the sum of $200,000 when he appeared before acting Chief Magistrate Priya Sewnarine-Beharry.
The allegation against Dennis Adonis is that between December 13, 2009 and January 4, 2010 at Georgetown, being solely entrusted by Fitzroy Pollard with $542,000 to purchase 100 modems and return same to the said Fitzroy Pollard, he fraudulently converted the money to his own use.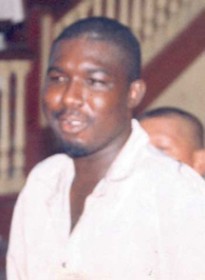 (A modem is a device that links a personal computer to a telephone line, so that the computer can receive information from other computers).
The defendant pleaded not guilty to the charge of fraudulent conversion when it was read to him at the Georgetown Magistrate's Court.
Attorney-at-law Deborah Kumar who represented the accused told the court that at no time did Adonis convert the money entrusted to him for his own use. Kumar said that her client and the virtual complainant (VC) are business associates.
She said that after receiving the cash from Pollard, her client proceeded to purchase the modems and have them delivered to customers as instructed by the VC. But realizing that the modems had a number of technical faults, the attorney said, Adonis made arrangements to have the items sent back to the purchasing centre and also arranged for their customers to be refunded.
According to Kumar, the complainant is on a quest to be malicious to her client.
"At no time was my client trying to commit a fraud nor did he commit a fraud," Kumar contended.
The lawyer then made an application for her client to be admitted to reasonable bail on the grounds that he has no antecedents, poses no risk of flight and has been cooperating with the police in their investigations.
The complainant who was present at court said, however, that at no point were the modems bought and he contended that the accused went ahead and did "his own thing with the money."
The prosecution had no objection to the defendant being granted his pretrial liberty. Adonis was later granted $200,000 bail and ordered to return to court on November 29 for reports.
Around the Web