Synergy Holdings Inc. has so far cleared more than 7.5 km for its contracted roadway since commencing phase one of the Amaila road project on October 11, senior Government Engineer Walter Willis says.
Willis told Stabroek News that up to Saturday the company had cleared 6 kilometres by 20 metres along the Mabura Road up to Butakari, along the Essequibo River.  In addition, the company has also completed clearing 1.5 km of road from the Bartica/Potaro Road going to the Kuribrong River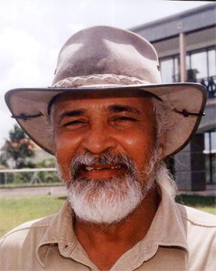 SRKN Engineering and Associates Ltd, Willis said, has been monitoring the work being done. Willis, himself, has been travelling to the area frequently. The construction notice to proceed was issued to the company on October 5, paving the way for them to start Sections 1, 2, 3, 4 and 5 of the project.
Synergy Holdings Inc. was controversially awarded the US$15.4 million contract for "the upgrading of approximately 85 km of existing roadway, the design and construction of approximately 110 km of virgin roadway, the design and construction of two new pontoon crossings at the Essequibo and Kuribrong rivers." The fourth part of the project is for the clearing of a pathway alongside the roadways to allow for the installation of approximately 65 km of transmission lines.
Fip Motilall, the President of Synergy Holdings Inc., has faced intense scrutiny about his road building capacity. Motilall, during a recently recorded interview with public relations executive Cathy Hughes, said he has seven years of road building experience and has built roads in Georgia and Florida.  However, no evidence has been provided to support these statements.
Meanwhile, Willis disputed media reports that Motilall had been injured in an accident on the site.  According to Willis, it was Richard Doobay, the company's administration who suffered minor injuries at the site. Doobay, Willis said, is currently on some leave.
Around the Web