The police have arrested two men in connection with the murder of 18-year-old Dwayne Durant, who was stabbed to death Thursday night on the Georgetown Seawalls where he had gone to view the Diwali motorcade.
In a statement, police said investigations revealed that Durant, of 60 William Street Kitty, was involved in an altercation between two groups of men during which he was stabbed to his neck. He was taken to the Georgetown Public Hospital (GPH), where he was pronounced dead on arrival.
The police say they have also recovered the knife suspected to be the weapon used and the suspects are assisting with the investigation.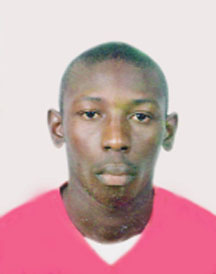 Trevor Barrow, 19, was also stabbed in his right side during Thursday night's incident and has since been admitted to the GPH.
He told Stabroek News from his hospital bed yesterday that he and two other persons including Durant were walking along the seawall where they had gone to view the motorcade when a group of young men attacked them.
Barrow said Durant was thrown over the seawall while he fell nearby and was stabbed by someone. He noted that after the commotion, it took a while for his injured friend to be rushed to the hospital as persons appeared reluctant to assist. Barrow added that he did not recognise any of the attackers but noted that they seemed to have been acquainted with Durant.
With relatives gathered at his bedside, the young man said his condition was not serious and he was expecting to be discharged shortly.
Around the Web