University of Guyana (UG) student Ganesh Mahipaul said a year has passed since students first accused lecturer Evan Persaud of victimization and that "nothing definitive has happened".
The University Council had promised to release a statement on the issue after Persaud was cleared by a committee which was set up to investigate the claims; this commitment came in July.
Mahipaul expressed his grievance on Wednesday saying that the situation continues to be dragged out while nothing conclusive has happened. He opined that the students at the centre of the allegations, him included, will likely leave the institution without receiving a final word.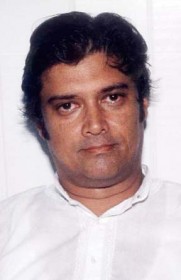 "It is really getting to me now because time has passed and we are not hearing anything. This follows my earlier concerns about the report which the committee submitted…" Mahipaul told Stabroek News in a brief interview.
Persaud, who was accused of victimizing students and engaging in sex talk during lectures, was cleared of the allegations in June this year after the committee set up to investigate the claims found a lack of evidence. But Mahipaul openly rejected the report of the committee saying that neither he nor any of the other students involved was ever approached by the committee during the investigations.
Persaud was officially suspended by the University Council after an investigative committee found that allegations made by students against the lecturer were valid. He appealed and the committee was established to hear the case.
In letters to University Registrar Vincent Alexander, students alleged last year that Persaud had victimised and intimidated them, particularly those sponsored by a mining company. One student related that on the first day in class, Persaud told them, "Leave y'all God at the [expletive] door," saying that he was God in the classroom. Further, the student charged that most of the time spent in class was "sex talking time."
Around the Web