– one reportedly confesses
Five suspects who were arrested in connection with the murder of Rakesh 'Raka' Randolph, 44, of Line Path, Skeldon are still in police custody; one has since reportedly confessed to the crime.
Reports are that Randolph, a labourer, was killed sometime between Saturday night and Sunday morning during a drinking spree with the suspects. A resident said the men were drinking at a house when he heard them arguing loudly.
He said he subsequently saw Randolph with a "rum bottle" and one of the suspects with a piece of wood.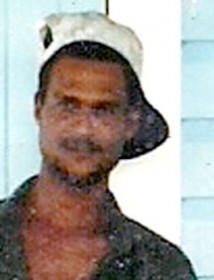 Around 7:50 on Sunday morning Randolph's battered body was found under a mango tree in front of the house. The body bore multiple injuries to his face, chest, left arm and right leg.
His brother-in-law, Aubram Nimraj called 'Campton' told Stabroek News that he received a telephone call around 8:30 am on Sunday and was told that Randolph was dead and his body was at someone's house.
He said when he went to the scene he learnt that the man was drinking with his friends and was involved in an argument and that someone "lashed him and killed him".
According to him, Randolph, who was a habitual drinker, lived alone since he was separated from his wife a few years ago. He is survived by an 18-year-old daughter and a sister who lives in Minnesota.
A post-mortem examination is expected to be performed on his remains today.
Around the Web