Two suspects are likely to face charges today at the Springlands Magistrate's Court in connection with the murder of Rakesh 'Raka' Randolph of Line Path, Skeldon, Corriverton while three others have been released.
A post-mortem examination performed on Randolph's remains proved that he died from shock and hemorrhage due to a fractured skull.
Reports are that Randolph, a labourer, was killed sometime between Saturday night and Sunday morning during a drinking spree with the suspects.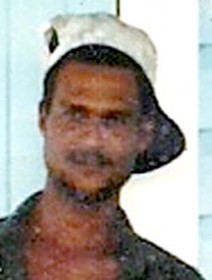 A resident said the men were drinking at a house when he heard them arguing loudly.
He said he subsequently saw Randolph with a "rum bottle" and one of the suspects with a piece of wood.
Around 7:50 on Sunday morning Randolph's battered body was found under a mango tree in front of the house.
The body bore multiple injuries to his face, chest, left arm and right leg.
Around the Web