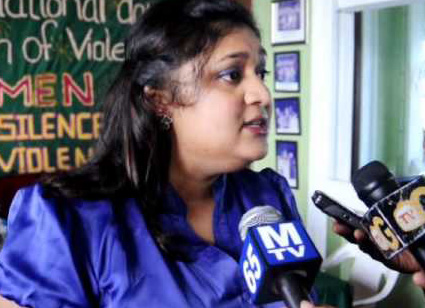 The Georgetown Public Hospital (GPHC) is expected to terminate the services of child sex felon Dr Vishwamintra Persaud, according to Minister of Human Services and Social Security Priya Manickchand, who said she was both "horrified" and "appalled" that the doctor was granted a licence and employed in Guyana.
Minister Manickchand told reporters yesterday at the Bourda Cricket Ground, where she was supporting a rally on domestic violence,  that she was given the assurance by her colleague, Minister of Health Dr Leslie Ramsammy, that the doctor's services would be terminated.
"Dr Ramsammy has… indicated that the Georgetown Public Hospital is going to be terminating the services of Dr Persaud," the minister said.
Previously the hospital had said the doctor would remain employed as he posed no danger to anyone and as long as the Medical Council of Guyana had not pronounced on the matter he has a job.
http://www.youtube.com/watch?v=HSgAvHoV2XI[/embed]Manickchand in her first public comment on the issue, made it clear that she had been asking questions of the relevant authorities since she first heard of the matter.
"I was as horrified as any right thinking person in Guyana could possibly be at the circumstances under which this doctor, one… got registered and two, got hired,"  the minister told reporters.
According to the minister, she learnt about the doctor's conviction in the press and needed some more information and having been informed that he was struck off the register in the US and the reason behind it she asked questions of the relevant authorities under what circumstances he was licensed and hired.  "Somebody like Dr Persaud with his… background cannot in my view work in a public institution or work as a doctor where he is going to come into contact with women and children," the minister said emphatically.
The minister pointed out that the Medical Council of Guyana is a statutory body and as such no one can tell it what to do and while in the Medical Practitioner's Act there is a position for the Minister of Health to refer matters to the council he cannot mandate the council.
Referring to a letter by Sherlina Nageer in yesterday's Stabroek News, which among other things, accused the minister of a "deafening silence" on the issue, Manickchand said while maybe she should apologise, when she learnt of the issue, for her, "the only thing that was necessary was to make sure that this horrific thing where we have a sexual convict working in a hospital where the public was going to be exposed to him, was to get it reversed.
"I suspect what the letter writer wanted was for me to go public and say [how I felt] and perhaps the writer is justified in expecting that of a public officer, but, quite frankly, for me what was important was reversing that and we immediately did everything that we could to make sure that was not a reality anymore."
Registered
Some have called for the doctor to be registered as a sexual offender. But the minister said a person is not registered as a sex offender under the Sexual Offences Act but rather under the Prevention of Crime Act.
"I think we need to do a little bit more to see if the registration of a person can be done with his conviction being in another country. But for sure under the Child Protection Act and under the Sexual Offences Act someone with this background cannot work where children are," the minister said.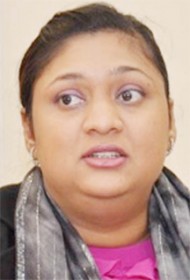 "For me I am appalled. …The medical council clearly ignored this very serious message this government sent repeatedly over the years that we are not going to be tolerant of any sexual offences against our women and children… they ignored that completely; were blind to it. I am prepared to allow that they made a mistake….
"The Georgetown Public Hospital in their employment of this man where they professed that they knew what he did… their employment of this man is baffling. I don't see any sane right-thinking person doing something like that and I wonder what on earth Dr [Madan] Rambarran means when he says it is only one child.
"How many children would have to be victims before you consider a matter serious and which child is worth less than the other? I really don't believe Dr Rambarran was thinking if indeed he said that and if he was thinking then he really needs to review his perspective on this matter bearing in mind the laws that we have and his own humanity towards other people."
Dr Persaud was granted an institutional licence, which limits him to one hospital and stipulates that he work under supervision, after he failed to submit a certificate of good standing to the council.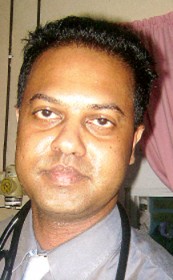 On Monday he was summoned to a meeting of the council where he was asked questions and he provided answers and the council is now set to pronounce on the matter. Head of the council Dr Sheik Amir had said that when the council had granted the doctor the licence it was unaware of his conviction and the only issue was the fact that he did not have a certificate of good standing from the country he had previously practised in.
Medical Director of GPHC, Dr Rambarran, had said that when Dr Persaud applied for employment it was known that his licence was revoked and the circumstances surrounding the revocation were also known.
"In terms of these new so-called revelations, I am not sure what is new about them that was already not known, but having said that the medical council would have to determine if they want to re-visit their decision to register him and we would be partly guided by that in terms of if they revoke the registration which means of course we would have to suspend his employment," Dr Rambarran told reporters recently.
He had stressed that Dr Persaud is competent and that he could reapply for his licence in New York.
According to New York Department of Health documents, on April 18, 2008 Dr Persaud was found guilty, based on a guilty plea, of "attempted course of sexual conduct against a child in the second degree." On June 11, the same year, he was sentenced to an eight-year order of protection, ten years probation, fined US$25,500 and various fees and surcharges.
Dr Persaud abused the child from 2003 to October 2007 and only stopped after an adult was told. His licence, #207867, was revoked in November 2007, following a hearing before the State of New York's Department of Health State Board for Professional Medical Conduct.
Recently Dr Persaud had helped to save the life of 19-year-old Shinnel George after her baby was delivered by c-section and she presented with preeclampsia. It was upon the publication of a news item on this case that his conviction became public knowledge.
Around the Web