The Guyana People's Partner-ship (GPP) is inviting University of Guyana (UG) students to submit proposals for a new business for a chance to win a $750,000 2011 entrepreneurship prize.
In a press release the group said its experts will work with the winners to improve the plan and assist in garnering extra financing where necessary to help see the plan to fruition. "We will also help you to obtain an Advisory Board to increase your chance of success," it said, adding "No idea that has merit will be cast aside."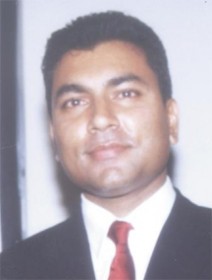 According to the release the team must have a minimum of five and a maximum of 10 students. The team must prepare a presentation and proposal for starting its own company or new venture based on original ideas. The plan must include the name of the company, name, address, email address, year and registration numbers of each team member, a mission statement, description of the product or service, customer benefit, target market and approximate size, types of customers and preliminary pricing. GPP advises the students to propose products or services not currently available or submit a plan that will radically change a current programme.
After the initial stage, teams will be scheduled to brief a Selection Board on the plan. Each team will be given 15 minutes to present no more than 10 PowerPoint briefing slides and an additional five-minute question and answer period. The proposals must be submitted by January 17 and the invitation is open only to current UG students. For more information students can contact Peter Ramsaroop on telephone number 687-7692 or at email address peter.ramsaroop@gmail.com for more details.
Around the Web