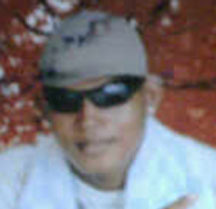 A game of pools ended in tragedy early yesterday morning when a 21-year-old fisherman was stabbed to death following a row over money. The attacker was arrested in a house at Sarah Johanna, East Bank Demerara, a short distance from where the incident occurred.
Dead is Randy Joseph of Westminster Scheme, West Bank Demerara. He sustained a wound to his neck and succumbed before reaching the hospital. According to a police press release, the murder which occurred around 00:55 hrs, is being investigated.
Investigations, the release said revealed that Joseph and another man were "imbibing when an argument developed during which he was stabbed".
He was taken to the Diamond Diagnostic Centre where he was pronounced dead on arrival.
The suspect has been arrested and the knife believed to have been used recovered by the police.
Stabroek News was reliably informed that Joseph was part of a large group of persons who were playing pools and drinking at a bar.
Some time later there was a heated argument over money that was "placed on the game". The suspect who is also 21 years old and lives in the Sarah Johanna area then picked up the knife and stabbed Joseph to the base of the neck.
Before fleeing, a source said, the suspect tossed the murder weapon into a nearby trench. It was later recovered by ranks who visited the scene to conduct investigations.
The newspaper was told that around 9 am yesterday the suspect was arrested.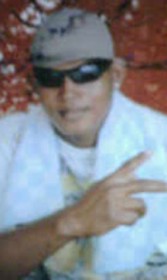 Joseph's aunt, Joyline said that she is still in a state of shock and cannot believe that he is dead.
She explained that Joseph who is originally from the North West District, had been staying with her for the past two months. He previously worked as a fisherman in Suriname.
Joyline recalled that the man had returned from sea on Friday and left her home around 8 that night to visit his girlfriend who lived in Sarah Johanna.
The woman said that initially he did not want to leave home but he later gave in to his persistent girlfriend who kept calling.
According to Joyline, Joseph's cousin had pleaded with him not to go but he eventually left saying that he was going to visit another aunt at Herstelling, EBD.
However, he never visited his aunt but instead went to Sarah Johanna.
Joyline told this newspaper that around 1:30 am yesterday she received a telephone call informing her of the murder. When her daughter and son-in-law arrived at the scene they saw Joseph lying on the roadway in front of a shop in a pool of blood. The woman said the police were already on the scene.
She described Joseph as a very kind person. She admitted that Joseph was a habitual drinker but "ah never hear but he in no fight".
Joseph leaves to mourn his parents Desmond Henry and Vivian Henry along with siblings, all of whom reside in the North West District.
Around the Web