An educationist first and foremost who was interested in his pupils was how former Queen's College Headmaster Frederick Morrison Telemachus `Telly' Lowe was described by two former students of his.
Lowe passed away Novem-ber 10 in the United States. He was 80.
Former student and friend, Vic Insanally said that Lowe was "a very witty person… a fun teacher that the boys got along with. He was quite a character".
Insanally remembered Lowe was a Biology teacher who together with Josh Ramsammy ran the school's biology lab which was "well equipped" and he added, it was a lab where actual dissections were done.
"He was one of the few Guyanese graduates who moved on to be principal up to my time," Insanally added.
Insanally said Lowe was an educationist first and foremost working in Curriculum Development at the Ministry of Education and those who knew him "had a healthy respect for MT Lowe as we called him".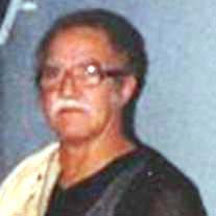 Meanwhile, former chairman of the QC Old Student Association (QCOSA), Laurie Lewis remembered Lowe as a man who was "interested in his pupils" and "he interacted with them".
Lewis added that Lowe was loved by all his pupils and pointed to his wit.
Current President of QCOSA Dr Neville Burke said while he did not know Lowe, he was the first alumnus to be made principal. Lowe served as Headmaster from 1972 to about 1975, Burke said. Lowe's contributions "had been very significant," Burke added.
Current Headmistress of QC Nadia Hollingsworth said the school had observed a minute's silence at assembly when they learned of Lowe's passing.
Lowe also served as Chief Education Officer after his time as Headmaster of the school before migrating. He lived at Canje Street, Section 'K' Campbellville. He was the father of three.
A memorial will be held tomorrow at the St George's Cathedral from 3.30pm.
Around the Web