Nearly three years after the slaughter of 12 men shattered Bartica's tranquillity, a 13-foot black marble sculpture dubbed the 'Monument of Hope' was handed over to the community yesterday to honour and celebrate their lives.
"Today we are gathered here not only to dedicate this monument, but also to celebrate the lives of our fallen heroes, and especially to pray for the continued safety and security of our community Bartica and our country Guyana," Regional Chairman of Bartica Holbert Knights said in an acceptance speech.
Knights called for "real justice" for the men who were being honoured. "Real justice that will expose the truth behind the reasons for this massacre and the reported theft of gold, arms and ammunition that happened here on February 17th, 2008.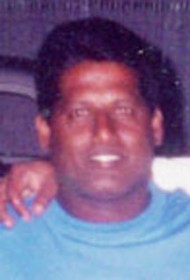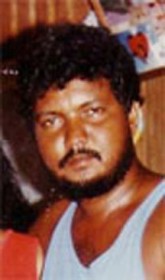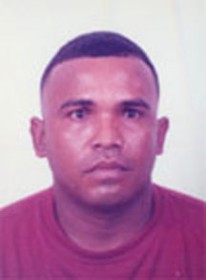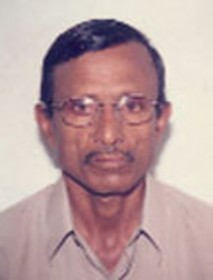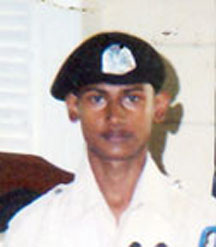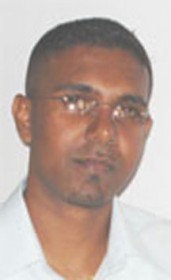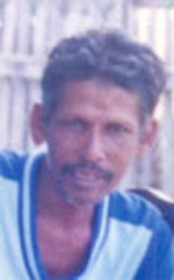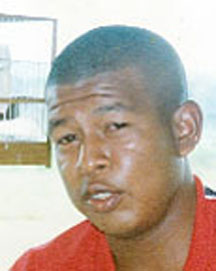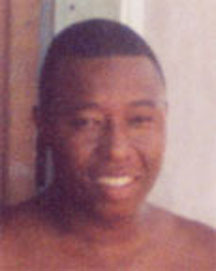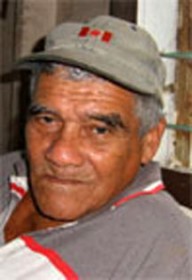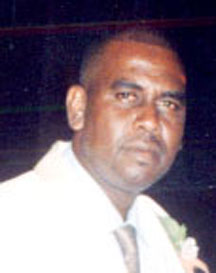 "The entire community and especially the families of those slain and also those of us that suffered material losses that night, are appealing to the law enforcement authorities to help bring closure to this almost three-year-old nightmare, by bringing all those responsible to justice," Knights said, directly addressing Prime Minister Samuel Hinds, who was present at the ceremony.
Knights pointed out that Bartica is a developing community because of its gold and diamond mining exploits. "It is also a known fact that such kinds of development usually come with their own peculiar circumstances and sadly in this instance, a heavy price," he said. He explained that the price paid on the day of the massacre was "the cowardly slaying of Bartica residents [and] the destruction of so many families and a community left in fear and apprehension."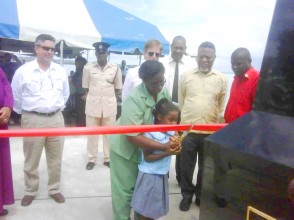 But Knights said that since that day, the family called Bartica has been further strengthened, and united. "We have since learnt that being each others' keepers and nurturing the strength and will to continue to build our families, our community and our country, with the unwavering guidance from God, is the best possible course for forward, positive and productive outcomes," he declared.
The Monument of Hope was donated by Patrick Sheridan and Guyana Goldfield Incorporated. It was designed in Canada and manufactured in India and weighs 21,000 pounds.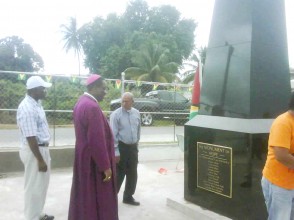 Sheridan, in handing over the monument, pointed out that that it "symbolizes the promise of prosperity, the promise of community and the promise of a multiracial society." He added, "Never again should what happened in Bartica happen in Guyana and we hope this is true."
The handing over ceremony was attended by relatives of the deceased, special invitees and residents. The monument was blessed by the Rt Rev Cornell Moss, Deacon of the Anglican Diocese. The church donated the land where the monument is located.
Meanwhile, cutting the ribbon and declaring the accompanying park open was Debra Gilkes, wife of Edwin Gilkes, the security guard of Banks  DIH's Bartica branch who lost his life in the massacre. Gilkes said the site will provide a place for her to sit, relax and reminisce. She said that her family is still "trying," following her husband's death. While they are still sad they have hope, she stated. "Sometimes you sit back and say if he was here… but we will remember the legacy he left," she said.
Prime Minister Hinds, in his keynote address, said "We as a country were sorely tested, but we have survived. But hope springs eternally in mankind's breast and today as we recall the massacre here in Bartica, there has been much healing with time passing but we are still sore."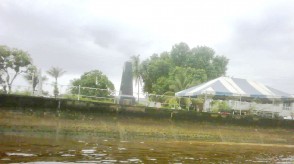 Located in Triangle Street on land donated by the Anglican Diocese of Guyana and facing the Essequibo River, the Monument of Hope is a place of reflection, introspection and quietude and serenity. The black colour of the monument is said to represent the mystery of what occurred "on that faithful night." It also promotes self confidence and independence.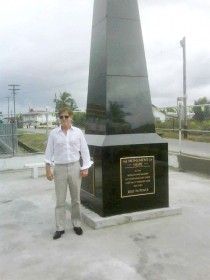 Four bronze plaques at the base list the names of the men who died, the donors and other contributors. The colour, meanwhile, was selected since it represents the steadfastness, simplicity, friendliness, hard work and dependability, which are all qualities of Barticians.
Those who lost their lives were Bartica residents Edwin Gilkes, Dexter Adrian and Irving Ferreira; policemen stationed at the Bartica Police Station, Lance Corporal Zaheer Zakir, Constables Shane Fredericks and Ron Osborne; Deonarine Singh of Wakenaam; Ronald Gomes of Kuru Kururu; Ashraf Khan of Middlesex, Essequibo; Abdool Yasseen; Errol Thomas of Tuschen, East Bank Essequibo; and Baldeo Singh of Montrose, East Coast Demerara.
Two men, Roger Simon and Clebert Reece, called 'Chi-chi,' have since been charged with 12 counts of murder.
Around the Web