Two other men implicated in the November 2009 crime rampage were yesterday read multiple charges when they appeared before acting Chief Magistrate Priya Sewnarine-Beharry at the George-town Magistrates' Court.
It is alleged that on November 4, 2009 at Georgetown, Basil Morgan and Anthony Watson discharged a loaded firearm at Police Constable Carl Marks with intent to maim, disfigure or cause him grievous bodily harm. On the same day at George-town, with intent to commit murder, the two allegedly discharged a loaded firearm at Clayton Westford as well as at Police Constables Damintra Intrapaul and Rajindra Singh at the Brickdam Police Station.
Between November 3 and 4, 2009 at Dora, Soesdyke-Linden Highway, the men are accused of duct-taping the mouth of Shawn Embleton and Roopchand Gopaul with intent to murder them. During the same period and place as well, Morgan and Watson allegedly murdered Woodette Roberts.
Finally, on November 4, 2009 at Georgetown the two are alleged to have set fire to the Georgetown Supreme Court.
They were not required to plead to the indictable charges.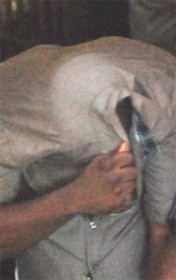 Prosecutor Stephen Telford made an application that the men be denied their pretrial liberty. This request was granted and the defendants were remanded to prison. The offences reportedly committed at Dora were transferred to the Providence Magistrates' Court for December 16. The others were adjourned until January 5 and the two accused were ordered to return to Court One.
On December 2, fugitive Colin Jones was charged with murdering two of his former gang members and another man and was jailed for eight years on a series of other charges including cultivation of ganja and possession of an unlicensed weapon and ammunition.
He was jointly charged along with Randy Mars and Jafar Simpson with discharging a loaded firearm, murder and setting fire to a building.
Among the other charges against Jones are murder, attempted murder and escaping lawful custody.
Meanwhile, Deon Thompson and Ulilie Nichola Mc Kweed were accused separately of harbouring Jones and Kurt Thierens who were wanted by the police.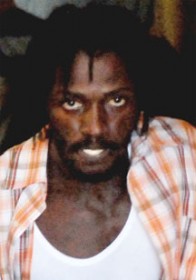 Nineteen charges were levelled against five defendants and Jones was arraigned on 15. The defendants were all remanded to prison.
Reports reaching Stabroek News are that Jones had told investigators that the gang had been at the Kara Kara Creek location for about 16 months. Commissioner of Police Henry Greene said that on November 26 when Jones led lawmen to the Kara Kara area was not the first time police had visited the location in relation to this matter.
Around the Web