A Triumph, East Coast Demerara grocer is in a critical condition in hospital after being shot twice on Monday night during an attempted robbery at his shop.
Lokie Narine, of Surat Drive, Triumph, sustained gunshot wounds to his neck and lower abdomen. Up to press time last night, he was a patient of the Intensive Care Unit of the Georgetown Hospital.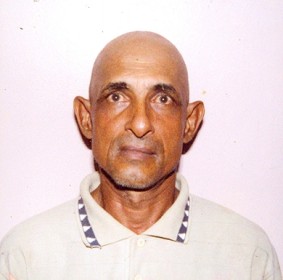 Police said that around 8:45pm, Narine was shot and injured during an attempted robbery by four men armed with handguns. Investigations revealed that Narine was in his grocery when the armed men entered the premises, held him up and demanded cash. During the episode, one of the men shot Narine to the right side of his neck.
According to police, an alarm was raised by Narine's wife and neighbouring residents and the men fled. Up to press time last evening, they remained at large.
At the hospital, Narine's relatives were waiting to see him. His son, Rajkumar, who was not at home during the robbery, said he received a call about the incident and rushed home. He said he found his father lying on the floor bleeding profusely.
Narine was apparently shot after he refused to hand over valuables to the robbers, who began fire randomly.
Rajkumar said that Narine was rushed to the hospital, where he underwent surgery but the bullet was not removed. According to his relatives, he sustained lung damage.
This is not the first time the business has been robbed. According to the wife, some 10 years ago armed gunmen robbed the store and gun butted her husband, before escaping with the day's earnings.
A senior police official told this newspaper that when the men entered, Narine was standing safely behind a "well barricaded" counter. The men arrived in the area on foot, according to reports, and left the same way.
Recently, police have urged citizens to be vigilant as this is the time when criminals pounce on "soft targets."
Around the Web