Management consultant Dr. Aubrey Armstrong has declined nominations to be the PNCR's presidential candidate to contest next year's general elections.
In a statement this week, he said that the issue of residency has been the determining factor in the decision, since it is a primary qualification for the nominees. "It is with a deep sense of humility that I respectfully have to announce that I would be unable to accept the nomination by party groups to be the presidential candidate of the PNCR for the upcoming general elections in Guyana.
"I have sought clarification on this matter from the Guyana Elections Commission, however unfortunately I have not yet received the benefit of the Commission's position on the issue in time for my nomination by Party groups to be considered," the statement read.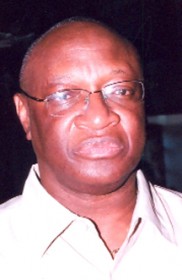 According to Dr. Armstrong, he is "truly impressed by the party members and the large number of Guyanese" who expressed their confidence in his credentials and ability to bring about change in the political culture and governance of Guyana.
"I will continue to support the party and its processes as it strives to take the reins of government at the next elections. I will also continue to give leadership and support to the many non-governmental organizations and the Trades Union Council which I am involved," he concluded.
Around the Web