The mother-in-law of the Linden woman who died along with her baby while giving birth at the Georgetown Public Hospital (GPH) yesterday said that in this case doctors were not to be blamed as the woman had bled extensively en route to the city.
Inga Nieuenkirk, 23, died at approximately 7:45 pm yesterday, following a caesarean section. According to the woman's partner Kerwin Greene and his mother Astra Moses, Nieuenkirk was rushed to the Linden Hospital Complex (LHC) some time after 11 pm on Tuesday after complaining of unbearable abdominal pains.
Greene said that on Tuesday night they were all at home watching a movie when he decided to go and play dominoes. "… I didn't able with that and I say leh me go at de shop and play some domino or something…," he recounted. Less than half an hour later, he said, he received a call from his mother urging him to return home to take the mother of his unborn child to the hospital.
He said when he returned home, Nieuenkirk was lying on their bed crying for pain and at first he felt she was having "usual turning pain" but when he realized that the pain was unbearable he decided to rush her to the Linden Hospital Complex where she was immediately attended to. He recalled that the nurses on duty checked for foetal heartbeat and got none and this was further confirmed by the doctor on duty. Nieuenkirk was immediately transferred to the GPH.
Moses said that all along she was there with her son supporting Nieuenkirk. She said that as they began travelling to Georgetown, Nieuenkirk started bleeding profusely. "By the time we reach Georgetown hospital, she entire dress was soaking wet with blood from tip to tip; red, red, red. And when I feel she foot it was cold like ice from since on the highway," Moses said.
Stating that she was satisfied with the way the doctors and nurses handled the case, Moses said that not a minute was lost in trying to get Nieuenkirk into the operating theatre at the GPH. "The doctor explained to us that it was a 50/50 chance and that they were going to do their best to get the baby out and save Inga," she related.
According to Moses, it was confirmed by doctors at the GPH that the baby was dead in-uterine on her arrival at the hospital. Nieuenkirk was diagnosed as having placental abruption —a condition in which the placenta is separated from the uterus cutting off its supply of oxygen to the baby.
Greene said he returned to the GPH on Wednesday morning some time around 8 am and was told that Nieuenkirk was out of theatre and was in the Intensive Care Unit. "I ask what she doing deh and dey tell me to come back at 12 o'clock," he said.
On his return he enquired about Nieuenkirk's condition and was told that she was not doing well. He said he asked to see the baby and was shown his fully developed baby boy. "He was big and nice no deformity nothing. Just solid, but dead," he revealed.
At the time, Nieuenkirk was receiving blood and had several machines attached to various parts of her body. She was unable to speak and Greene said that as he held her hands offering words of comfort and assurance, she kept waving goodbye. "Ah seh no Inga I deh here fuh you. Hold it up, be strong. Hold on, I deh here fuh you. You gon mek it and she shake she head and seh no," Greene said in tears.
He recalled her coughing and blood running out of her mouth. "She keep waving and I see tears running down her face," he related. At approximately 6:30 pm, Greene said, he was told that he had to leave because they needed to allow her to sleep and at 7:45 pm he received a call from the hospital saying that she had died.
Nieuenkirk apparently had a history of complicated pregnancies. But both her partner and his mother said they had no prior knowledge of the seriousness of her previous complications.
According to Moses, Nieuenkirk's mother had called her and asked "why Inga getting baby fuh Kerwin, and say she gon gat to come home fuh bury she. She didn't explain to me that Inga shouldn't get pregnant because of complications." Moses added that Nieuenkirk's mother resides in Trinidad and had never approved of the relationship. "So when she tell me dah I thought is because she didn't like meh son mek she say so," Moses said.
It was not until late into the pregnancy that Moses and Greene learned that Nieuenkirk had been advised not to get pregnant for eight years. They said she told them she had lost a child in 2008, eight months into the pregnancy but didn't give any details. This was recently confirmed after Moses decided to check her medical records in detail.
Inga Nieuenkirk is survived by a seven-year-old son, Shamar Nieuenkirk, who lives somewhere in Berbice with his father. Inga and Greene's relationship was almost two years old but the two had been living together for about eight months. She was due to give birth on January 25, 2011.
While Moses and Greene have stated that doctors and nurses were not to be blamed in this instance, many residents of Linden have expressed concerns about the rise in maternal deaths.
They said the LHC has been tardy in their handling of cases which were transferred to the GPH. One woman said her son lost his first child approximately two months ago and it was due to negligence on the part of the LHC. She recalled that following delivery it was discovered that the newborn was suffering from a respiratory infection and he was transferred to the GPH. She alleged that while on the Linden/Soesdyke Highway it was discovered that there wasn't sufficient oxygen to complete the journey. "De oxygen finish on them and they turned back to get more, on de way back de child start vomiting blood and died before reaching Georgetown," she said. The woman was not sure if an investigation was launched in this case but said that the defaulting doctors and nurses should have been punished. Efforts to secure a comment from the LHC on this case proved futile.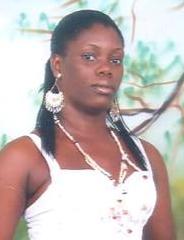 Around the Web