A Venezuelan man and his Peruvian wife were remanded to prison yesterday at the Georgetown Magistrates' Court, after they answered to a joint charge of entering Guyana illegally.  Jose Rodrigues, 25, of Isla Margarita, Venezuela and his common-law wife Jessica Ruby Escarptsoo, 35, of Lima, Peru, pleaded not guilty to the charge of entering Guyana by sea and disembarking without the consent of an immigration officer.
The charge was read to them by acting Chief Magistrate Priya Sewnarine-Beharry. Proceedings were translated to the couple by state interpreter Manilall Persaud, who is attached to the Criminal Investigation Department of the Guyana Police Force.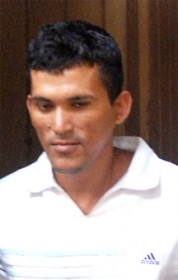 It is alleged that on December 12, at Springlands, Corentyne, the couple entered Guyana by sea and disembarked without the consent of an immigration officer. Police charge that Rodrigues and Escarptsoo came to Guyana from Cayenne, French Guiana on the alleged date. On December 13, they were traveling in a motor car along the Essequibo Coast when they were intercepted by traffic patrols on duty at the time. They were unable to respond to questions posed to them by the police due to the language barrier and were subsequently taken to the Charity Police Station.
The accused were asked to present their passports while at the station. It was observed by police that there were no entry stamps in the documents and the couple was subsequently charged. Police prosecutor in the case Stephen Telford asked for bail to be denied and his application was subsequently upheld by the magistrate.
The matter has been transferred the Springlands Magistrates' Court where it will be heard on Monday.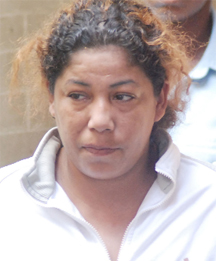 Around the Web